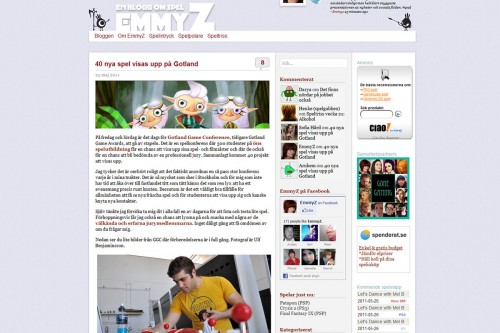 EmmyZ.net: 40 nya spel visas upp på Gotland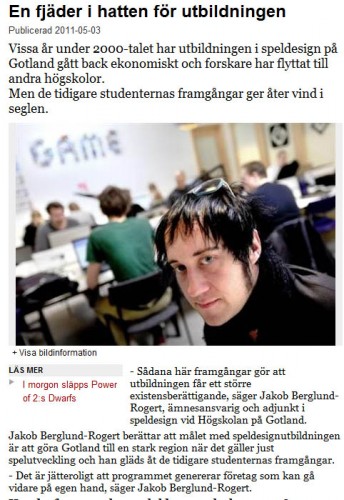 En fjäder i hatten för utbildningen

Vissa år under 2000-talet har utbildningen i speldesign på Gotland gått back ekonomiskt och forskare har flyttat till andra högskolor.
Men de tidigare studenternas framgångar ger åter vind i seglen.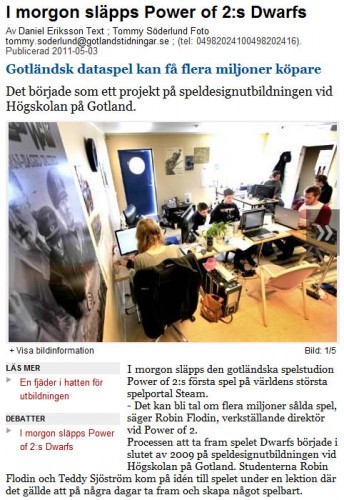 I morgon släpps Power of 2:s Dwarfs
Med ett starkt budskap och en bedårande yta var Pawns spelmässan Gamex:s absolut intressantaste titel.
Article at Spelkyss (swedish only)
Det andra jag spelade, och dessutom spelade om och om igen, var ett underbart litet pussel-spel från ett gäng elever på Högskolan i Gotland. [...]

Efter att jag spelat det ett par gånger så började jag prata med eleverna som var ansvariga för det här projektet och fick veta att de vunnit "Pwnage".-priset på Gotland Game Awards 2009. [...] Arkadmaskinen med det fantastiska spelet har fått turnera runt ute i Europa och har visats upp på olika mässor och det förstår jag. [...]

Estetiken i spelet är helt enligt min egen smak. Det är lite burtonesque med en smak av steampunk (omnomnom säger jag) och musiken var otroligt stämningsfull. Det finns planer på att släppa spelet till iPhone och Android i framtiden och jag tror att det kommer att bli en enorm hit.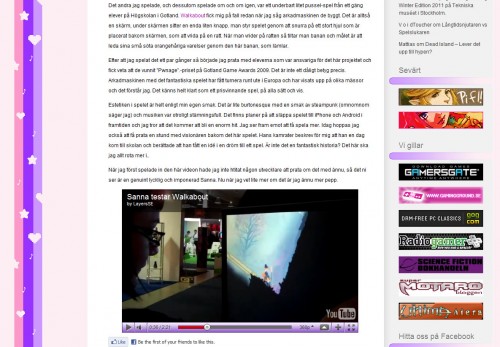 Kalmar Läns Tidning interviewed first year student Jonathan Nilsson about his experiences at the worlds largest games trade fair.