Warpers is a 2D casual real-time top-down shooter – created for players who have always dreamed about commanding their own spaceship.
You play as the crew of a small ship of your own creation. With the entire galaxy before you, what to do and how to do it are questions only you can answer. Will you go down in the history books as a paragon of heroism, or will your legacy be that of a notorious pirate? Only time will tell.
The gameplay in Warpers is that of a fast-paced top-down shooter. You control characters on a ship and battle aliens, pirates and mercenaries. By using the captain's console aboard your ship, you can switch from controlling a character to controlling the ship itself.
Henrik Forsman – Producer,
Per Johansson – Lead Designer, Programmer
Oliver Bolt – Lead Programmer, AI Responsible
Viktor Myhrberg – Programmer, HUD Responsible
Evelina Venngren – Programmer, Sound Responsible
Anita Stenholm – Lead Artist
Simon Fredell – Lead Animator, Artist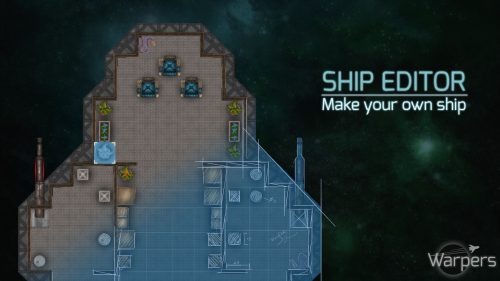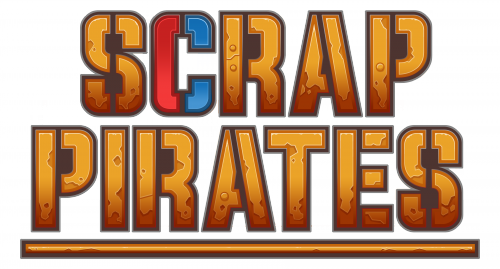 Scrap Pirates is a metroidvania-style exploration platformer with a focus on 2-player co-op gameplay.
A crew of space pirates travel through the Old Reach, looting and salvaging scrap and valuable metals to keep afloat. There they stumble upon an abandoned terraforming vessel that disappeared without a trace long ago, a most fortuitous event!
They start exploring the interior of the vessel, using magnetic abilities to advance and help each other along the way. Something's not quite right however, and the question arises: Is the derelict ship truly abandoned?
The game is developed for PC using Unity 5.
Team
Jenny Grip – Producer and Level Designer,
Rebecka Nyström – Lead Designer and Level Designer,
Nicolina Åkerfelt – Lead Programmer and Gameplay Programmer,
Andrée Henriksson – System Programmer,
Christoffer Svensson – Lead Artist,
Jonna Jarlsson – Animator/ Artist,
Ida Lahti – Environmental Artist,
Walter Tischkewitz – Sound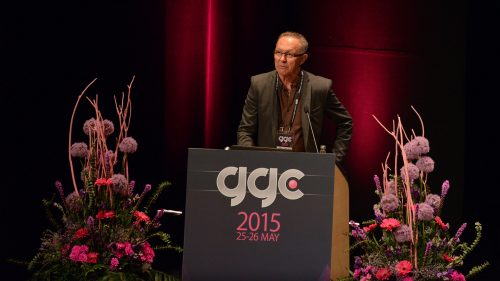 Once a year, in Nevada, the Burning Man festival takes place. There's a phrase that goes with it. When asked "How was the Burn?" the answer comes, "It was better next year."
I bring this up because, every year, we have a similar ritual. At the party, we turn to each other and say: "This was a good year." To which the comeback is, "How the hell are we going to top this?". Sometimes there's a shudder that goes with it.
And – really – how are we going to top this?
This year's speakers knocked it out of the park. We wanted to talk about games with something to say, and games with meaning, this year.
And did we get it. Ave Randviir-Vellamo, finishing her PhD at Tampere University, presented her work on games as tools for propaganda; with "(Video) Games and Information Warfare – Will Revolution be Gamified?" she charted an amazing history of games designed to spread propaganda.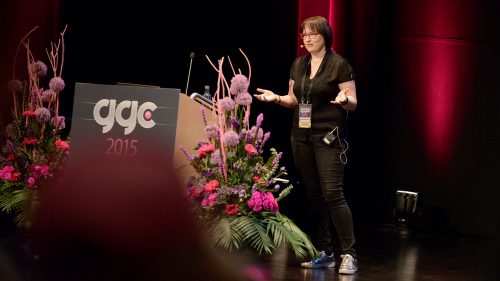 The ever amazing Constance Steinkuehler presented her research on the intellectual and cognitive merits of playing games. In a far ranging presentation we saw the positive impacts of not just playing games, but the meaning that players take from them.
Ian Gil and Richard Dansky talked content. Ian, about respecting cultures when using their myth forms. The value of representation, and the responsibility of those who represent. He also gave us this beautiful quote:
"You guys know about vampires? … You know, vampires have no reflections in a mirror? There's this idea that monsters don't have reflections in a mirror. And what I've always thought isn't that monsters don't have reflections in a mirror. It's that if you want to make a human being into a monster, deny them, at the cultural level, any reflection of themselves. And growing up, I felt like a monster in some ways. I didn't see myself reflected at all. I was like, "Yo, is something wrong with me? That the whole society seems to think that people like me don't exist?" And part of what inspired me, was this deep desire that before I died, I would make a couple of mirrors. That I would make some mirrors so that kids like me might see themselves reflected back and might not feel so monstrous for it."
― Junot Díaz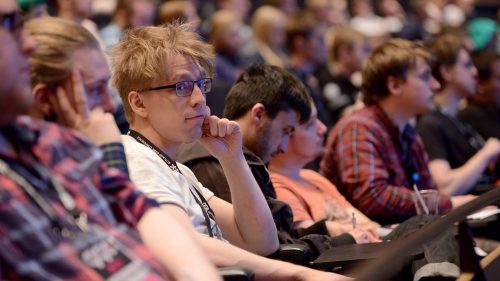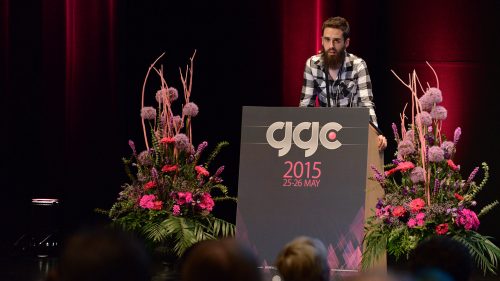 Richard talked about his "Charnel Houses of Europe: The Shoah"-supplement for White Wolf's Role Playing Game "Wraith: The Oblivion."; a supplement about the Holocaust. To say pretty much anything about the presentation robs it of its power. But I can tell you it contains the most amazing Harlan Ellison story. Yoshihiro Kishimoto, designer of some 60 games, and now an associate professor at Tokyo University of Technology, gave as an utterly fascinating presentation on character, and gameplay, design that is influenced by Japanese orthography. A true designers presentation, delivered by a design hero.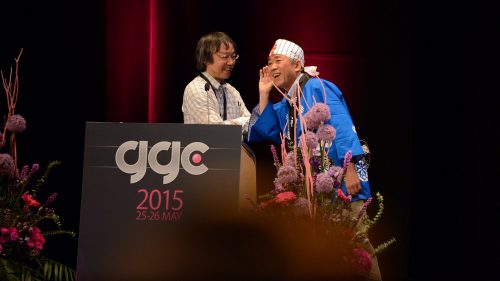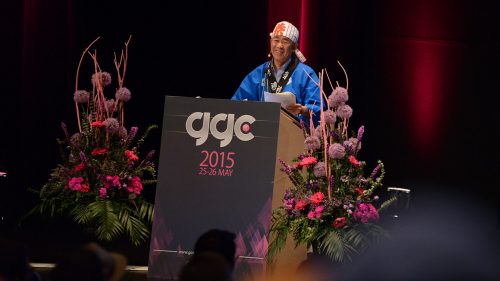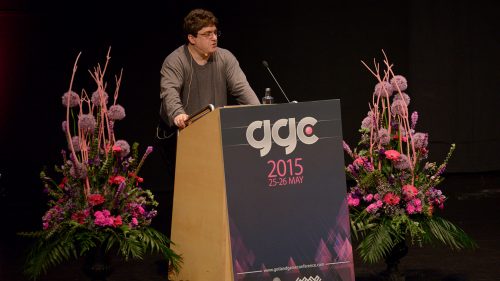 Double Fine's Anna Kipnis gave us the programmer eyes' view of getting dialog into a Double Fine game, from the moment a line is written to hearing and seeing the line in the engine, even in a foreign tongue. We were treated to an in-depth overview of Double Fine's approach to design and development covering things like the tools our writers and implementers use, how lines are tracked, what dialog systems need to be written to play voice in the game, and how to approach writing dynamic dialog systems.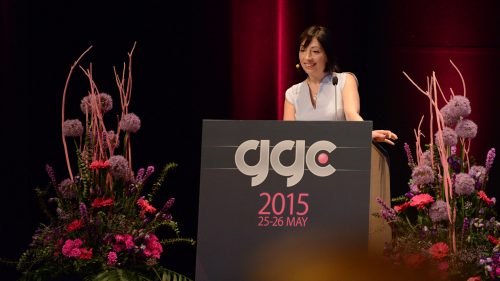 And, finally, a lesson for us, the people so set the conference up. In our conference blurb, we compared our industry to the films, asking where our groundbreaking, meaning making games were – not in terms of money, but in terms of relevance. We had that notion slapped out of us by an exceptionally researched presentation by George "Super Bunnyhop" Weidman. And what a presentation – finding footage from a first person movie, looking at the technical, artistic, and advances in characters in games, and hammering home, with each example, that movies aren't games and looking at one, to find meaning in the other, was a futile gesture.
Alongside this, our wonderful jurors presided over a fantastic selection of games. Because what would our game conference be without our students games. This year we had games where you played frogs climbing a hillside – a description that entirely fails to convey the exuberant joy of the thing. Games powered my bicycle pumps; by the hammer of the Gods, creating weapons to beat back the Ice Giants. Games where you played penguins charging around ice-flows. There was a game that you controlled by playing drums, and one you controlled by rowing in a boat.
With games like these, the first years are going to have a lot to live up to as they enter the second you.
Not that the second year lagged behind. Games that encapsulated the End Boss feel of MMOs; slow paced, cerebral puzzlers; racing games; a game based on the the mythology of the Middle East, and a game about flying. And braving development and thesis writing, the third year produced games – with the return of Agency, Fly or Die or Defunct. Alongside new games BlastCat and Terrene.
As always, this show wouldn't have come together without… well, everyone. We are always amazed at the caliber of presenters and jury, and proud at the level of professionalism from our students. Or, as we say: "This was a good year."
To which the comeback is, "How the hell are we going to top this?"
This year we went another route with our advert. After we participated in co-founding the Higher Education Video Game Alliance in New York last autumn, and have continued to work on our new (international!) bachelor and future master degree, we felt it was time to start specifically positioning ourselves as the international choice. Here's the ad, what do you think? Does it get the idea across?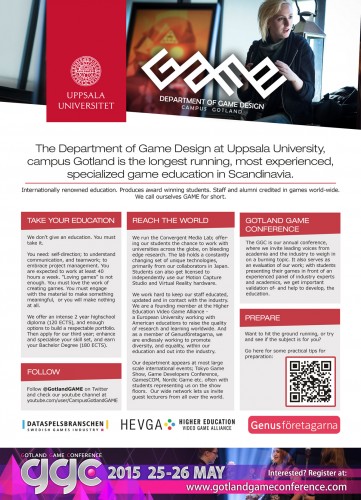 Brjann Sigurgeirsson driver spelstudion Image & Form och berättar om sin mångåriga erfarenhet som indieutvecklare. Föreläsningen ges på göteborgska.

Jens Berglind and Peter Stråhle talks about the development of Shelter 2:

Nicodemus Mattisson berättar om sina erfarenheter av att jobba som frilans och erfarenheter att ta hjälp av en agent för att söka jobb.

Alumnipanelen: en panel full med prominenta alumner som diskuterar sina erfarenheter och svarar på frågor från studenter. I år höll vi till i Studentbaren Rindi.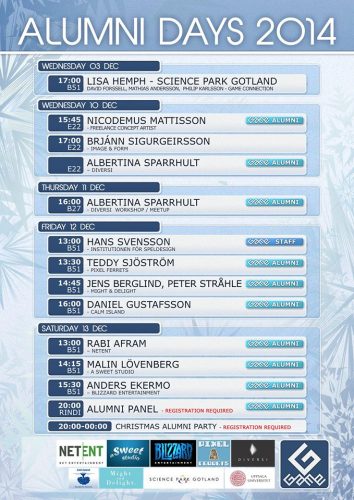 Schedule:
10 December, Wednesday, E22
15.45 Nicodemus Mattisson – Freelance Concept Artist
17.00 Brjánn Sigurgeirsson – Image & Form
Albertina Sparrhult – Diversi
11 December, B27
16.00 Albertina Sparrhult – Diversi workshop / meetup
12 December, Friday, B51
13.00 Hans Svensson – Institutionen för Speldesign
13.30 Teddy Sjöström – Pixel Ferrets
14.45 Jens Berglind, Peter Stråhle – Might & Delight
16.00 Daniel Gustafsson – Calm Island
13 December, Saturday, B51
13.00 Rabi Afram – NetEnt
14.15 Malin Lövenberg – A Sweet Studio
15.30 Anders Ekermo – Blizzard Entertainment
20.00 Alumni panel & Party (at Rindi)
A weekend well spent: I've written a plugin that eats CSV (= data directly from the sign-up page) and shits subscriptions- and author registration.
Ergo: from now on Babel registrations are largely automated. I still need to initiate the process manually (so: notify me when new students have signed up) but apart from the copy-paste from google docs everything else is handled by the plugin and – importantly – it handles them in bulk. 1 student or a 100 takes the same time – about 3 seconds. 🙂
This plugin also manages updates to existing feeds and authors. So if a student want to change any of their settings (feed, domain, email etc) – they just fill in the registration again.
After churning through all registrations it provides me with an email lists and personalized output for all failed registrations, including detailed reasons for the failure.
Todays registration of the 2014 students brings us to 196 tracked sources, up from 128. A lot of students filled in the registration wrong (most commonly; not providing a feed URL, but their site URL instead). I'm glad I didn't have to go through that by hand. 🙂