Ever considered advanced studies? We now have an honest-to-god Masters programme in game design on Campus Gotland! It's 2 years and meets the entry requirements for PhD studies in human-computer interaction and neighboring subjects, both in Sweden and internationally.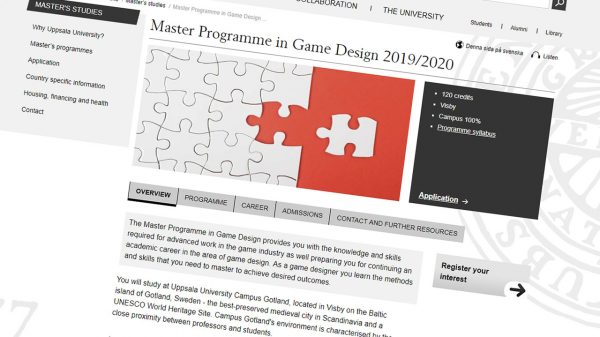 To be eligible you need a bachelor's degree with a field of study specializing in games or gaming (e.g. game design, game development, game programming, computer and systems science, information technology). Knowledge of English corresponding to English 6 is also required (a Swedish bachelor's degree meets the requirement for English).
The programme leads to a Master of Arts degree (Master of Arts, 120 credits) with game design as the main field of studies.