Fruitality is a game where battle royal meets a fruit salad. Cute little pieces of fruit are thrown into a blender where everyone has to fight for survival. There's not enough room for everyone and some must perish. Make your friends into smoothie through sabotage by messing with the blender settings or simply pushing them to their sweet demise.
The game is a 2D multiplayer arena brawler for PC, where you can play two to four players. Pick between four avatar fruits and fight your friends for survival in a active blender!
Platform: PC
Tools: Visual Studio 2016 (C# with .NET framework), Photoshop, Illustrator, Unity 5.3, ELIAS Composer's Studio
Malin Runsten Fredriksson – Producer
Madeleine Fjäll – Lead Artist
David Isaksson – Game Designer
Lucas Pålsson – Lead Tech
Malcolm Yllenius – Lead Programmer
Axel Eriksson – Programmer
Sam and Nicole is an educational dating sim/visual novel about two girls in love. The game is intended to be supportive for young adults who are trying to figure out their sexuality, and educational for other people who do not know how hard it can be to be in a samesex relationship. The game is made in the visual novel engine Ren'Py.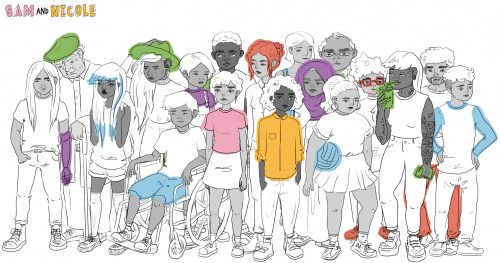 Sigrid Svederoth – Lead designer
Tova Svensson – Producer
Lisa Ramel – Lead artist
Emma Mörk – Artist
Rasmus Lindgren – Lead programmer
Sam and Nicole was awarded Best Diversity Effort at the Swedish Game Awards and given a cash prize of 7.000 SEK as well as two conference passes to Game Developers Conference in San Francisco.
Zombie Crawler is a first person arcade game on PC that puts the player in the role of a zombie hungry for human flesh. Unfortunately, the zombie has lost the use of its legs, thus it has to crawl across the floor to reach the unlucky victim. The game is played by using a treadmill-like controller, on which the player drags herself forwards with her hands. The faster the player is on the treadmill, the faster the zombie will move forwards on the screen. The zombie loses stamina as it moves, on the way towards dinner, the player can catch and eat critters to gain more stamina. The player also has to overcome various obstacles that are blocking her path.
The game is developed in SFML and OpenGL.
Anders Karlsson – Producer
Ida Andersson-Junkka – Lead Designer
Erik Nord – Lead Programmer
Louise Fändriks – Lead Art
Adrian Lavrell – Lead Sound
Linda Thern – Lead Technician
Naar is a third person action-adventure for PC, where you have to fight your way through Al-Dunya and overcome obstacles bringing judgement to the evil djinns. The game is best played with an Xbox 360 controller.
Naar is developed using Unreal Engine 4, and the tools used are 3Ds Max, Maya, Motion builder and Photoshop.
Ahmad Ali – Lead Designer & Producer
Herman Båtelsson – Lead Programmer
Marcus Svensson – 3D Art
William Höglund Mayer – Lead Artist & Level Designer
Andreas Calmius – Technical Artist
Sixten Machado – Music
You are Hope, last soldier of the flame. Find your way through depression and carry on the torch through the darkest of nights. Fight anxiety, depression and suicide to find the light in this 2D platformer.
Unity and Photoshop has been used to create this project.
Emelie Rodin – Producer, Technical Artist and Designer
Olle Staffas – Programmer
Addrienne Gunnarsson – Character Designer, Artist and Designer
Emil Lindqvist – Monster and Environment Artist
Marcus Franzén – Environment Artist
Alexander Nordfors – Sound Designer & Artist
Kristofer Karlsson – Environment Artist & Level Designer
Last week, we … (last week already. Where does the time go?)
Last week we travelled to Washington, D.C. for an Unconference with the Higher Education in Video Games Association.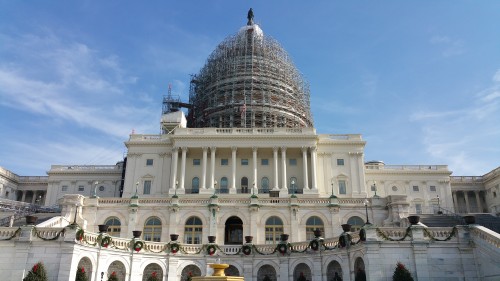 The gathering was titled "Games + Higher Education + National Impact." HEVGA described it this this:
"This two day meet-up will assemble leading thinkers and creators of interactive media to address national priorities areas including educational tools for teachers and students, citizen science platforms for crowdsourcing discovery, and increasing diversity in STEM (and tech industries generally). By the end of this jointly hosted meet-up, participants will be up to speed on current funding priorities of federal agencies investing in interactive media for impact; will have expanded their professional network of potential partners across both campuses and agencies; and will gain actionable knowledge about best practices and common pitfalls in the federal grant proposal and review process."
And it really was like that. Game educators sat in the same room as funding bodies, government agencies and private companies and talked about challenges and opportunities for games for impact.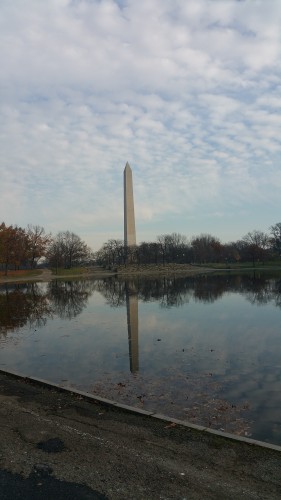 One of the highlights was listening to the Executive Director of the National Consortium for the Study of Terrorism and Responses to Terrorism talk about personality types that are easily radicalised and how, even through we use that term solely for certain kinds of terror, that type is similar across all ideologies, including our own gamergaters.
That presentation then went on to discuss how games can be used to combat radicalism and create healthy support networks for vulnerable individuals.
On that subject, we met our old friend, Heidi McDonald, who spoke about her new job at iThrive. They have a vision that "mobile and online gaming and app technologies can be used effectively  as tools that build positive emotions in adolescents, improve quality of life and prevent the development of mental health disorders."
They have an open competition coming up, and a Game Jam Diversifier. Go over to their site and read all about that. We've agreed that she should come and talk to our students in the New Year, so we'll organise some coverage of that event.
All in all, it was another inspirational event. The Live Tweeting from the Gotland Game account was a little sporadic, given the nature of more conversation than conference, and less battery than we would like on the computer, but do look back and see what happened.