Set in a mystical scandinavian forest, Glade is a third person hack 'n' slash dungeon crawler with inspiration from Diablo II. In Glade you can use any in-game monster as your character, only limited by the words: if you can best it you can play it. The game features several playable characters, skillshot based combat and an attribute system that allows the player to customise their characters. Set in a miniature world, you explore the world nobody else notices, where there is trouble brewing between the mystical beings that inhabit the area.
André Åström – Producer, Lead designer
Nils Wennergren – Lead art
Georgios Chatzoglakis – Programmer
Max Nordlund – Graphical artist
Send a blitz of paper planes to your rival's desk in this fast-paced office war simulator!
Workspace Warfare is a war simulator set in an everyday office environment. It is a fast-paced top down two player game where you challenge your friend to an epic paper plane fight in order to mess up each other's desks. Fold your planes and send them crashing into your colleague's morning coffee! A game fit for playful adults and children alike.
The game plays on a horizontal touch screen and is built in Unity5 3D.
Ellen Mellåker – Producer
Ludvig Storm – Game designer
Matilda Nagy – Lead Artist
Sven Almberg – Lead Programmer
Johan Öhman – Programmer and Lead Sound
Emil "Qevie" Lindgren – Artist
Workspace Warfare won the Innovation Award at the GGC 2015.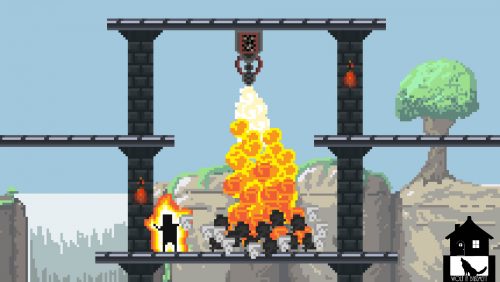 PvGvP offers fast paced multiplayer combat where you need to be aware of your environment that is being controlled by another player.
A unique take on local multiplayer where two players fights each other while the third player is trying, with different traps, to influence the outcome of that fight. And then the game offers a chance for the winner of the 1vs1-fight to give some payback to the third player.
Anders Jonsson – Producer
Marcus Altin Prytz – Lead Art
Marwan Al Salman – Lead Code
Lucas Chang – Game Designer, Lead Tech
Kristofer Karlsson – QA
PvGvP won the Student Choice Award at the GGC 2015.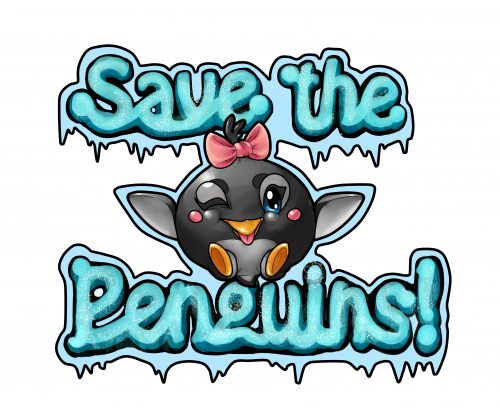 You are a mother penguin, but there is no baby. Lucky there is a baby free for the taking. Unlucky there are other mother penguins around. Quickly slip across the icy arena, snatch the baby and run away before the others can knock you over and steal your rightful child!
The game is played using trackballs, one for each player. With its comical style, it is fit for all ages. Save the Penguins! is made through Unity 5.
Eva Sokolova – Producer
Gabriel Ajuwa – Lead Programmer
David Crosson – Game Designer
Emil Christenson – Lead Tech
Nayomi Arvell – Lead Artist
Kim Gripenberg – Programmer

Fly through the skies with three opponents and try to be the first to reach the goal. Built with Unity, coded with Visual Studio and visualized with Photoshop.
Ludvig Normelli – Producer
Håkan Pettersson – Lead Art
Markus Holm – Lead Tech
Marcus Franzén – Art
Isak Ekedahl – Game Designer
Rokas Paulauskas – Lead Code

Terrene is a fast paced, top-down roguelike shooter set in a futuristic sci-fi environment with a distinct low-poly flat-shaded artstyle and gameplay that guarantees a new experience each playthrough!
The game is developed using the Unity 5.0 engine.
Mathias Andersson – Producer, Programmer
Oskar Lilja – 3d artist
Kenth Ljung – Programmer
Johan Wittrock – Designer