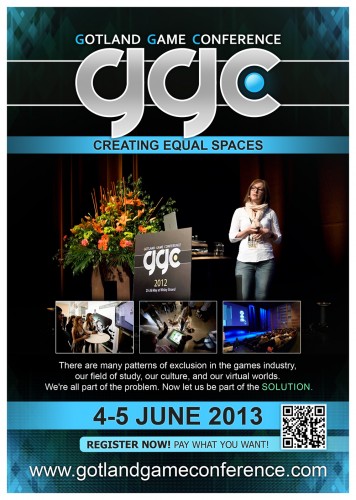 Random posts from the archives
Work in progress...
Gotland Game Awards are three short days away. This is what a crunch looks like. :) To our students a "weekend" is a purely theoretical concept at this point....
[read more]

Programming workshop with ...
Oh yes. The creator of WiiMedia and professor of interaction technology - Akihiko Shirai - quickly whipped our programmers into shape with Processing and let them...
[read more]

Richard Steffengymnasiet W...
26 pupils from Richard Steffengymnasiet's media program, mix with 1 Ylva Sundström from the GAME department and pour into a classroom on campus. The result? A...
[read more]

Bartle on Human Rights in ...
Professor Richard Bartle is back again to help out with our course Human Rights and Diversity in Serious Games 2011. At first glance the subject of human rights...
[read more]

Almedalsveckan & Best ...

What do you get if you gather all political parties, all lobbyists, non-governmental organizations and more than 350 journalists and television crews in one place?...
[read more]