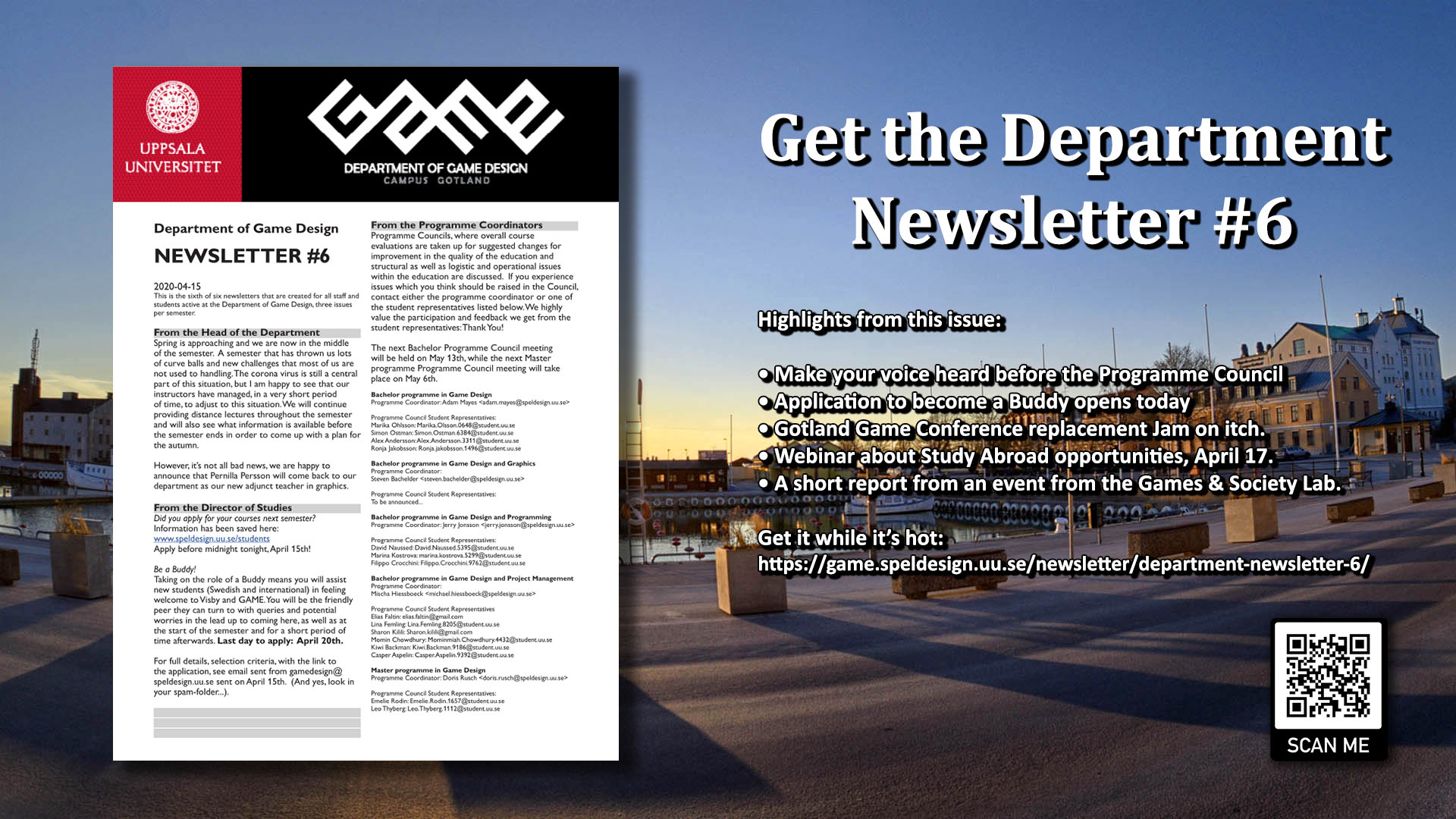 Highlights from this issue:·       
Programme Council meetings coming up in May.

Contact your Programme Coordinator or a Student Representative from the list, to influence your education.

Application to become a Buddy opens today, closes on April 20. Details are found in the email from gamedesign at speldesign.uu.se sent late on April 15.
Remember to sign your team up for the Gotland Game Conference replacement Jam on itch.
Join the webinar about Study Abroad opportunities, April 17.
A short report from an event from the Games & Society Lab.