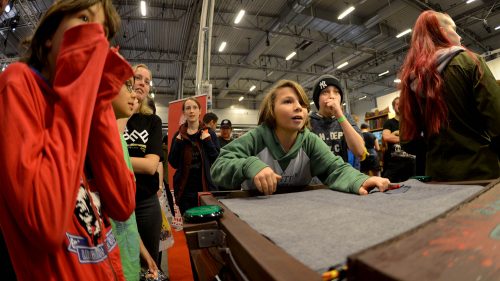 As is our custom we sent a dozen of our students and their games to Gamex / ComicCon this year too. This year we showed off primarily 1st and 2nd year games and drew decent crowds with multiplayer games like Frog Climbers, the only true zombie-survival game Zombie Crawler, the relaxation and sleep helper Slumber and the unlikely party game Cryptogram; an escape the room horror game controlled entirely by a book shelf. 🙂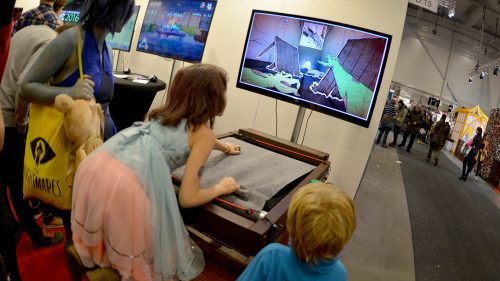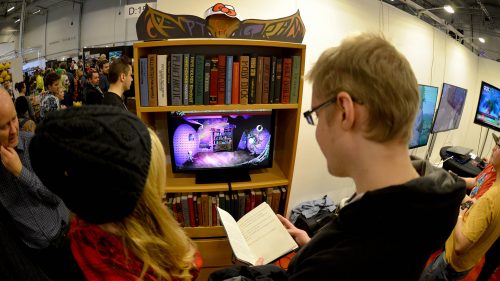 Gamex has changed a lot in the transition to ComicCon though. They still call it a show floor, but the only thing on show is merchandise. There are almost no game developers or publishers here anymore, so visitors pay good money for tickets only to get into a glorified market with hawkers pushing landfill-destined "collectible" plastics, plush toys, "loot crates" and other "nerd culture" ephemera. I'm not against commerce and people buying shit, but I am against charging people for the privilege. With the show floor at its current state, an entrance fee seems shameful.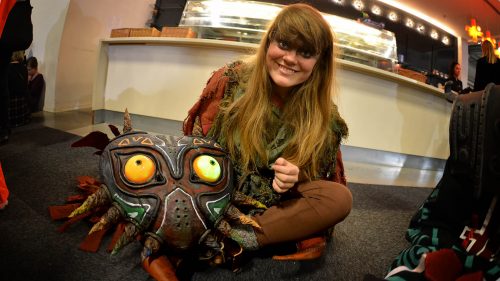 What saved the weekend, I think, were the many ambitious cosplayers, the 2-3 companies that brought room-scale VR for people to try, our booth neighbors Little Nightmares and the many educations who, like us, were showing off experimental and exciting playable stuff.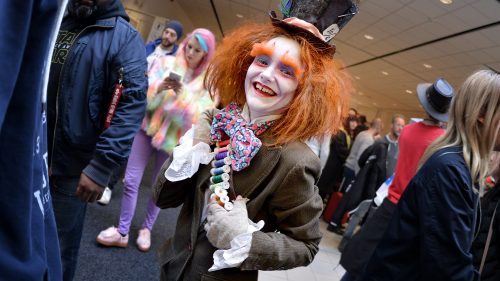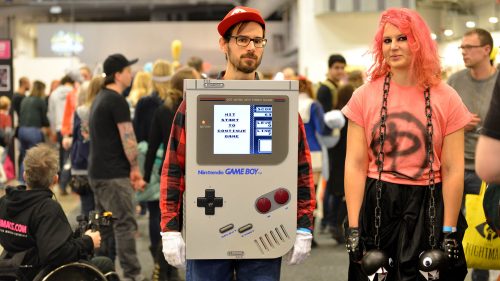 A substantial part of the visitors seemed to be from small-child families, so the average age in these pictures trend towards the lower end. But it's kind of cool to see how well received the games are by nearly anyone who tries them. To the extent that they often come back later with family or friends to show them the game too.
Our students did a great job, as always. They work their butts off during exhibitions like this. Long hours, lots of interactions, all while maintaining their constructions and keeping the games running under what can only be described as a three-day non-stop stress test. They worked hard, and they earned some very good publicity for their efforts! Listen to these interviews:
Susanne Möller, P3 Spel, played Zombie Crawler and Cryptogram at 1:32:45.
The Nördigt podcast talked Zombie Crawler (and Ballistic Balloon Battle) at 16:45