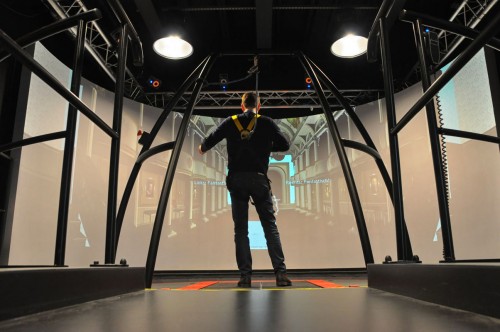 A chunk of the GAME department just came back from a week long tour through Utrecht and Lee- uwarden, where we visited game developers, educations and their surrounding support systems. We met with staff from Game and Media Technology at Utrecht University, students and staff from Communication and Multimedia Design at NHL. We visited the GameShip multimedia studio and spoke to local indie developers such as Grendel Games, Infinity Lane and Triangle Studios.
We've run into some of these at conferences all over the world, but now finally had an opportunity to visit them in the Netherlands to see how they do their stuff. It's been an intense week, made so much better by the amazing hospitality of NHL. They went out of their way to take care of us during our stay in Leeuwarden; making sure we got to play with some very unique tech and meet a lot of equally inspiring people.
Thank's to everyone who took time out of their days to meet with us!
… our island is very nice during the summer months. *hint hint*