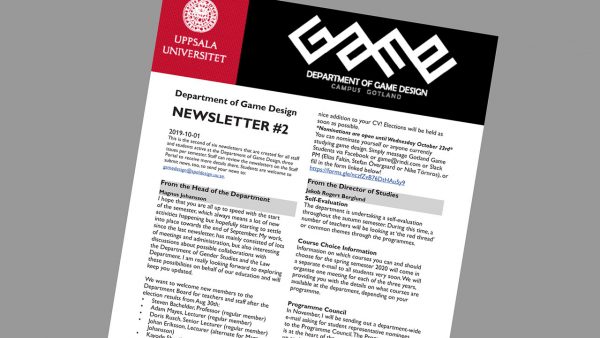 This is the second of six newsletters that are created for all staff and students active at the Department of Game Design, three issues per semester. Staff can review the newsletters on the Staff Portal to receive more details there. Students are welcome to submit news, too, so send your news to: gamedesign [at] speldesign [dot] uu [dot] se.
PS. take a moment to review (and bookmark) our post on Useful student resources. Free literature, free worldwide WiFi connectivity, free lectures, software, professional networking and much more.
And join the Facebook group for GAME students- and alumni. It's a great resource!