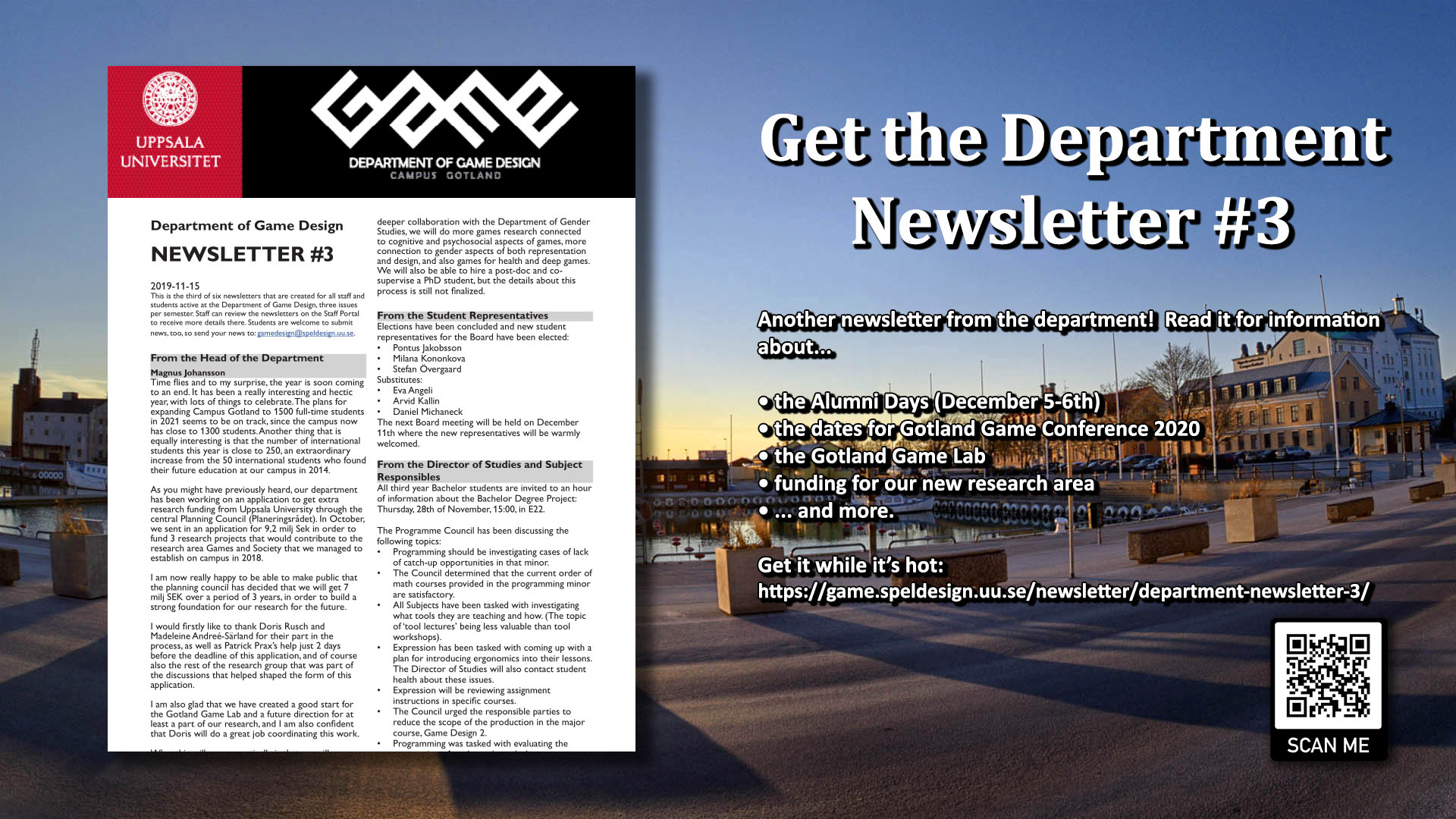 This is the third of six newsletters that are created for all staff and students active at the Department of Game Design, three issues per semester. Staff can review the newsletters on the Staff Portal to receive more details there. Students are welcome to submit news, too, so send your news to: gamedesign [at] speldesign [dot] uu [dot] se.
UPDATE 2019-11-21:
Another former students has applied to come and talk at the Alumni Days. Might & Delight lead programmer Jens Berglind will give a design talk outlining their studios approach to designing chill- and emphatic games. The studio is perhaps best known for Shelter 1 and Shelter 2, Meadow and is currently running a kickstarter for their new game; Book of Travels.
The full line-up so far:
You get to meet them all at the Alumni Days on Campus Gotland, 5-6th December.