Join us for our next lecture in the Transformative Play Initiative Event Series: "Forgotten Gems: Early Role-playing Game Theory" by J. Tuomas Harviainen!
When: Tuesday, January 24, 7-8:30pm Central European Time (CET)
Where: Online on Zoom
Register here: https://tinyurl.com/2es29sv9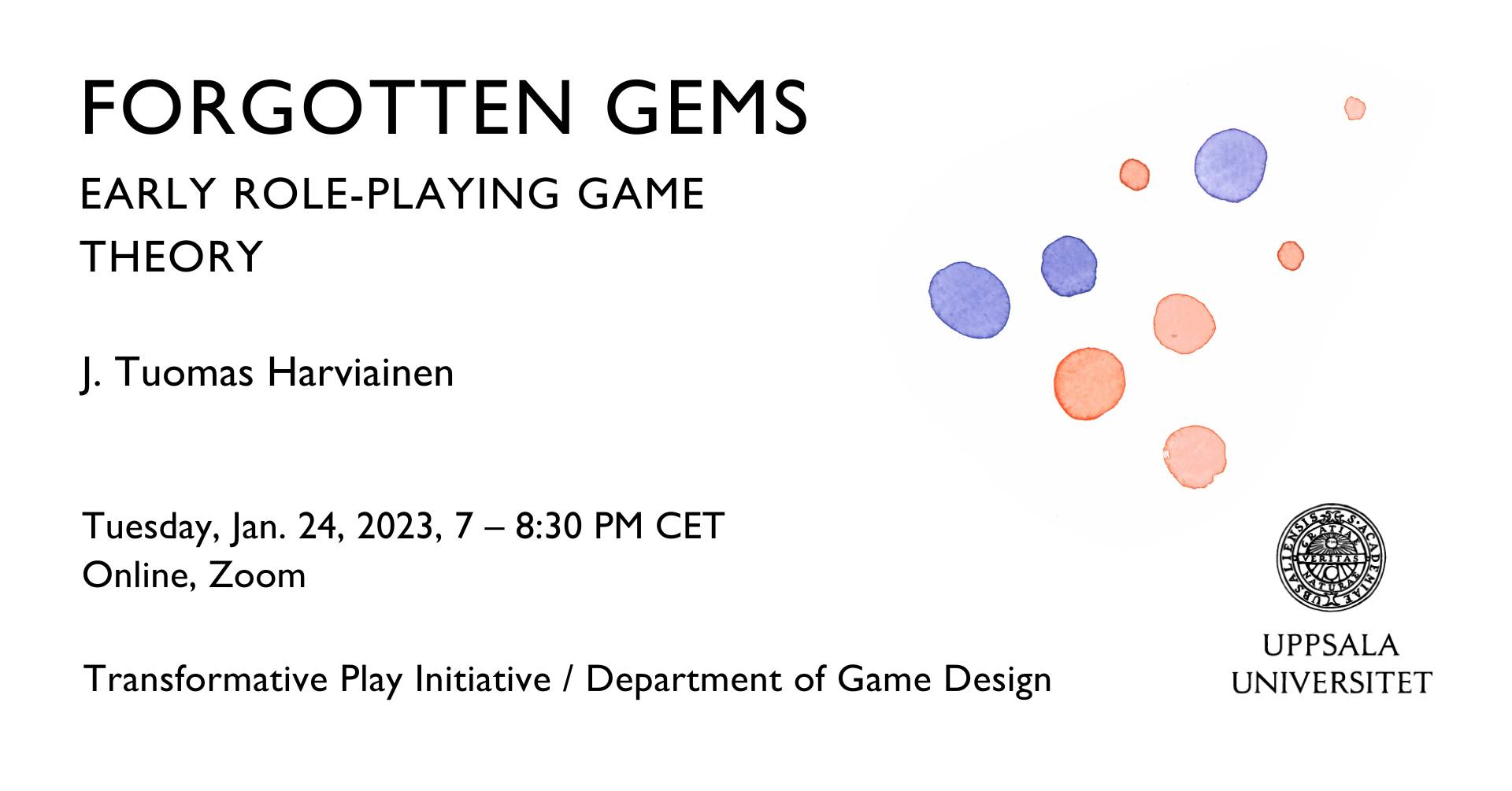 Description:
In this lecture, professor Harviainen presents forgotten gems and early classics of role-playing theory, such as the first attempts at explaining what we now call bleed, or forays into interaction types in larps. Join us to hear what was contained in zines, the first Knutepunkt books, and German manuals for methodological game mastering, as well as what we can still learn from them.
Presenter bio:
J. Tuomas Harviainen is Professor of Information Studies and Interactive Media at Tampere University, Finland, and former editor of the game journals International Journal of Role-Playing and Simulation & Gaming.
This series is hosted by the Games & Society Lab at the Department of Game Design, Uppsala University Campus Gotland. The series explores the use of analog role-playing games as vehicles for lasting personal and social change.