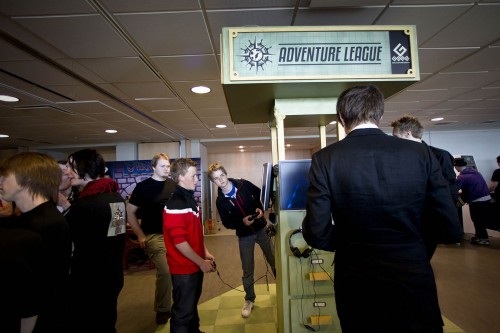 Join the Adventure League today, in our grand ambition to explore the entire world!

Our brave Adventurers work day and night to seek out and explore every deep cave and ancient temple imaginable. The findings are reported back to our
Headquarters where everything is properly documented and indexed in our huge archives! But the far corners of the unexplored world are no safe places for our Adventurers! Many dangers lurk on the path to knowledge and enlightenment! Are you ready to step up to the task and carry our flag throughout the entire world as a proud Adventurer?
What is Adventure League?
Adventure League is a Four player game where you play the part of an employee in the League. Together with three friends you equip yourself with items that can help you explore the ruins of ancient civilisations. In these ruins you will encounter traps and puzzles that needs to be solved to adventure forth. But you can't do it alone, many of the traps and puzzles needs the entire group to cooperate to be solved. So gather up a group of friends and head out for adventure!
Some of the programs we have used for the making of Adventure League are UDK, 3Ds Max and Photoshop.
Visit our website for more info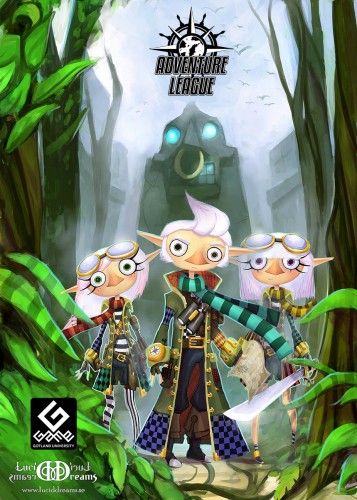 Awards: Adventure League won the Pwnage Award at Gotland Game Conference 2011.

Team:
Marcus Petersson – Producer
Niklas Hallin – Artist
Alexander Lusth – Artist
John Friederich – Sound and technical
Per Lingvall – Technical
Johan Sköld – Programmer
Erika Andersson Porath – TBD
Alexander Karlsson – Music and programmer