Tamarrion is a hard-core action-RPG, boss killing game where the player fights as a paladin with abilities granted by the gods themselves.



Tamarrion is all about that feeling of accomplishing the impossible. The player fights huge boss monsters, each boss with their own unique mechanics. It is up to the player to tailor-suit their character in order to defeat the boss monsters, with a large combination of items and spells. Tamarrion is played with an Xbox 360 controller on a PC.
Tamarrion won Best Presentation at the Gotland Game Conference 2015.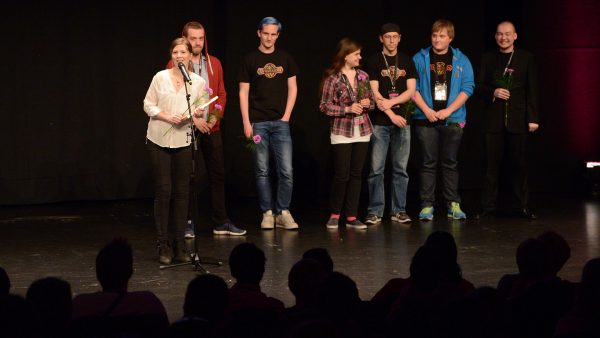 Team:
Camilla von Paykull – Producer, Lead Artist
Oskar Lidh Frykmark – Lead Designer
Anthon Fredriksson – Lead Programmer
Mikaela Moberg – Artist
Måns Löf – Artist
Sebastian Rosenblad – Programmer
Tomas Lindell – Programmer
Tools: Unity 5, 3DsMax 2015, ZBrush, Motionbuilder 2015, Adobe Photoshop