The Gotland Game Conference has a history of deep exploration of niche topics, using games as the lens with which to examine any number of areas, and presenting the results in an open, and accessible way. In 2013 we highlighted issues of representation and inclusivity, and how gaming, and game culture, can, and should, be part of the solution.
This year, the conference went big.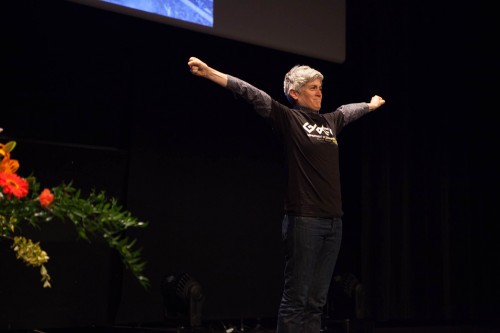 At Gotland Game Conference 2014 we introduced the audience to games as they had never seen them before: as motors for innovation and creation; as serious research – and training; as teaching tools; as alternate reality escapism and even as powerful forms of social engagement and world improvement!
We had an amazing line up of speakers to provide us with many, brilliant and articulate viewpoints.
We had Jean-Baptiste Huynh, CEO of WeWantToKnow and creator of the award winning algebra game DragonBox, talking about using games as a teaching medium. Brendon Trombley followed up with Institute of Play, where he does just that: collaborating with teachers at a New York City public school, building on principles underlying games and game design, they suggest a promising new paradigm for curriculum, learning and the institution of school.
You can't look forward without learning from the past, so Jason Scott, American archivist and historian of technology introduced us to his work at the Internet Archive and their plan to put every computing platform, ever, in your browser. He is leading the charge towards a YouTube for video games and further on to make all computing culture instantly available and shareable!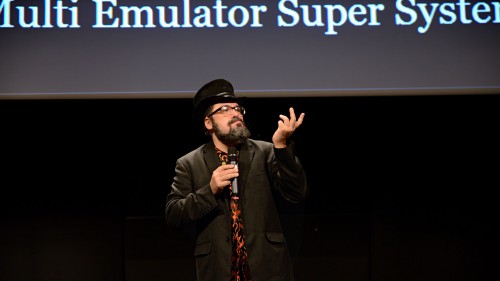 Swede filmmaker and creative powerhouse, Jerry Belich, gave an intensely personal talk on the fragility of innovation and the creative process, and the entire conference was brought to a close by the, quite frankly, awesome Colleen Macklin (about who we'd need a tl,dr post to make up an adequate description). She gave a presentation that was at once shockingly pragmatic and learned while also managing to be hopeful and inspirational.
Gotland Game Conference was also hosting the Nordic Digital Games Research Association – the premiere international association for academics and professionals who research digital games and associated phenomena. They presented scientific papers on the subject of Gamification, gaming culture and it's effect on society, and pervasive game systems in everyday life.
In short – we explored game systems stretching beyond living-room escapism, and caught a glimpse of what the future of gaming could hold!
2014 also saw the strongest lineup of student games ever. Across all three years, students presented 28 projects of unprecedented quality. The jury had their work cut out for them, and we ended up with a nice cross-section with all years represented on stage during the bombastic Awards Ceremony;
Show Floor
Speakers
Awards Ceremony
Games are carefully designed, learner-driven systems.
Games produce meaning.
Games are dynamic systems.
Games are immersive.
Games are interactive and dynamic, requiring a player's participation."
This is taken from the Institute of Play's report "Quest to Learn" However, this definition is true of many things – other than games. Social work being one of them.
Martine Pedersen is a social worker with thirteen years experience, and a start up "Indspark", under her belt. She has worked with with many age groups, and dealt with a number of issues, including drug abuse, anti-social behaviour and, family support.
Early on she saw that behaviour couldn't be looked at in isolation; that many things contributed to a person's life situation.
The more she talked about how she saw Social Work, and the methods she uses with her clients, the more we heard applied game design, and knew we had to have her.
Her presentation was advanced game design, applied systems design, and great social work and an absolute asset to the course.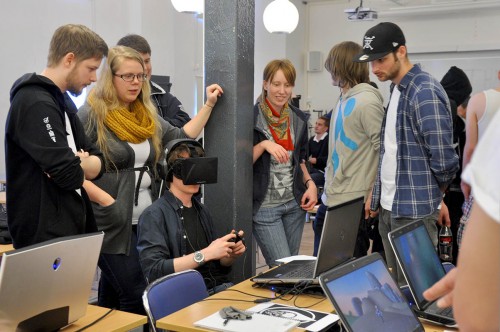 We're coming to that good part of the year, where all students are working hard on exciting stuff and the traditional courses are done.
The open office landscape of GAME is filled with the invogorated and ambitious GAME staff. There's coffee, bright sun, loud music and a frantic energy.
Love this feeling.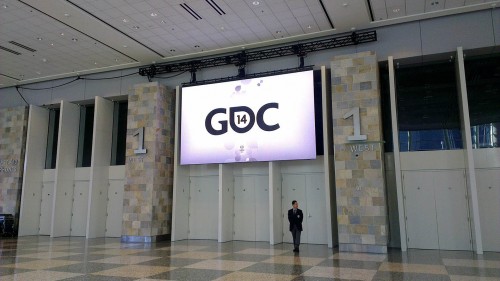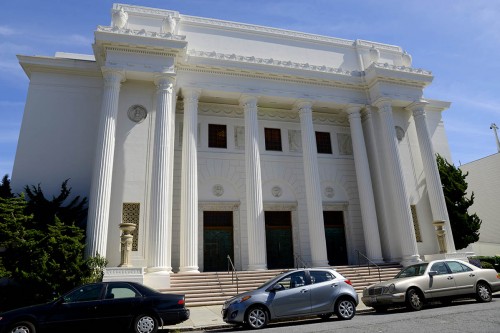 The Game Developers Conference starts tomorrow. Adam, Tommi, Marcus and I will cover 4 tracks simultaneously and meet with alumni, GGC speakers and pretty much reach out to anyone that interests us that we didn't get to in New York (Google, Canadian game networks etc. etc)
But today, I set up a visit to the Internet Archive and Jason Scott – who will keynote at Gotland Game Conference – took the time to show us around. With a mission statement like "Universal Access to All Knowledge" I don't have to explain how much amazingness is concentrated in this place and how motivated the people working here is.
This is where Brewster Kahle sits when he's onsite.

Brewster went to China once, and was impressed with the Xian warriors. After he got back, he decided to start making sculptures of anyone who had dedicated at least three years of service to the Archive. There's more than 90 of them to date, on display in the Great Room.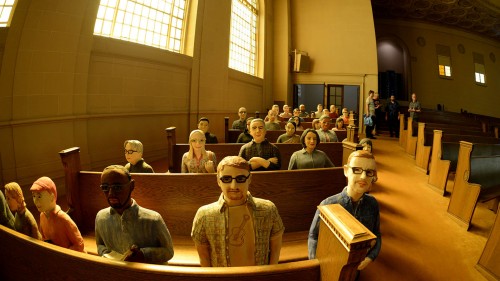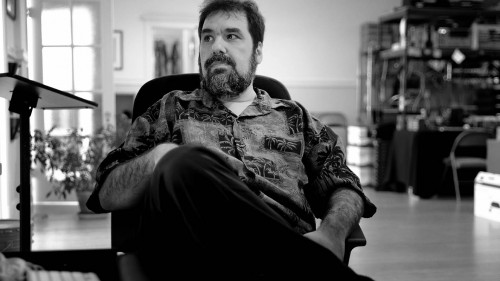 We spent a good two hours checking out their tech, backends and various projects. I can't wait for his talk at GGC 2014!

Monday
It's 23:00 hours on the first day in New York, and we're just back from an evening meetup. Just thought we should drop a few lines about what we do here. Adam, Marcus, Tommi and I are in the US for Game Developers Conference 2014 (starting next week) But we decided to make more of the atlantic crossing this year, by stopping in New York to visit all the proper game educations. Parsons, Instititute of Play, University of New York etc. We're also meeting groups and organizations that are relevant.
So, Parsons have been dodging our attempts to reach them, since January. So first order of business today was to walk over to their new building and talk to meat people. We managed to reach through the reception all the way up to the principal, so she's putting us in touch with suitable faculty. Hopefully they'll manage to get their ass in gear by Thursday or Friday.
This evening we visited the New York Open Data-group, near the World Trade Center. They're all about using technology and visualization to tell stories about publicly available governmental data. They get excited talking about big data, data management, data analysis, data processing and visualization, and they teach R, python, hadoop, processing, D3.js, agile workflow, and etc.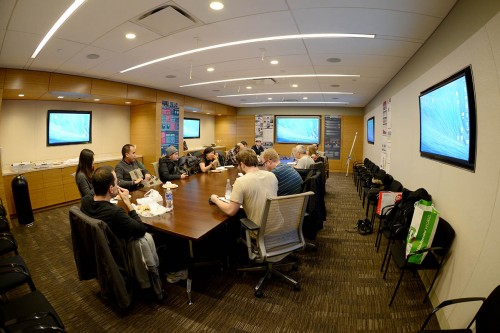 Lots of interesting stuff covered during these talks, but let's just drop some names and we'll talk about the content of these presentations when we come home. We got to meet with Chad Pry, who created chicagolobbyists.org, crimechicago.org and opencityapps.org. We're meeting him again later in the week to talk more about collaborations (today was mostly about what he does). Vivian Zhang founded supstat.com (statistical consulting) and runs the Open Data Group itself. We talked about her possible doing one of her multi-day workshops in data acquisition (eg: screen scraping, APIs, parsing, cleaning, etc) and -analysis for our students.
We're all alive so far. More t/k.
Tuesday
Today we visited New York University's Game Center. They offer a Master of Fine Arts in Game Design that's incredibly similar to our undergraduate degree, in both intention, perspective and execution.
We met with director Frank Lantz, watched some of Eric Zimmerman's workshop with the MFA students, and walked past the office of Ken Perlin – it was quiet today though. (har. har. har.)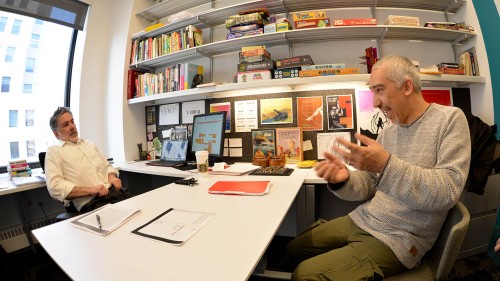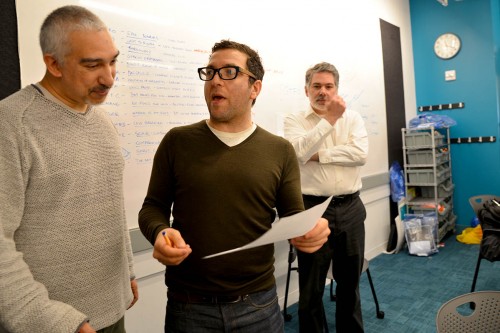 Then we walked here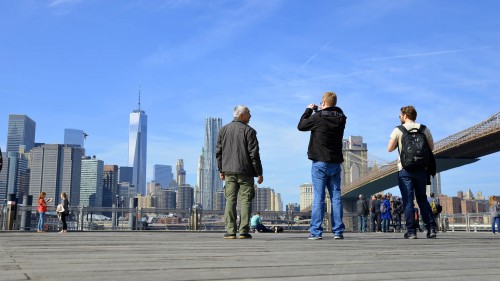 And then we walked here. 😀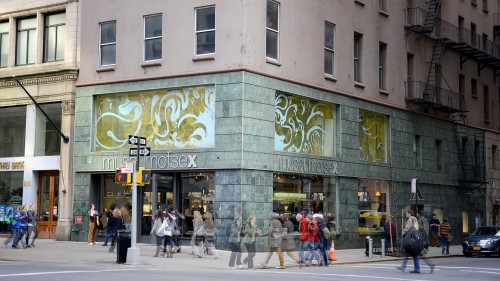 Wednesday
Institute of Play was GENIUS. I'm flying them all over to present at GGC so I won't spoil it now. GENIUS.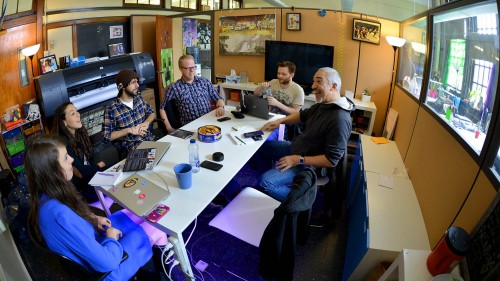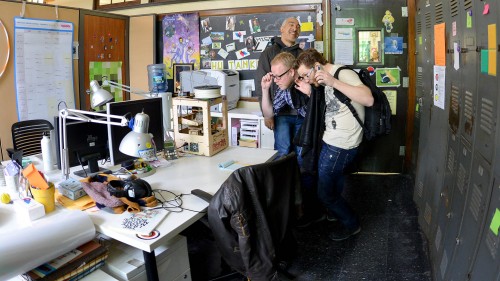 Thursday
Today we met with one of the co-founder of General Assembly. He took us out for a proper coffee in the morning, but your offensively charming Program Coordinator and Subject Responsible roped this poor man in to a full-on lunch with extra everything. So a long meeting, is what I'm saying. 🙂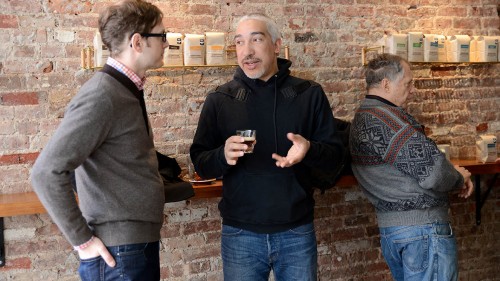 GA are offering education, training and community for creative startups in NYC. They do proper full time programs, they do courses, they do one-shot classes and workshops, they work online and offline. They even do "on demand" lectures and deliver them online. It's incredibly efficient, compared to the more traditional academic structures. And, again, extremely relevant to the MOOC projects Uppsala wants us to get into.
Coffee-making in the US: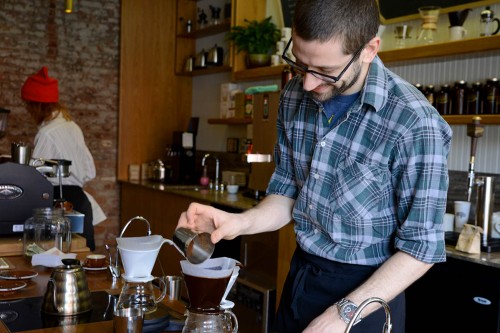 We also dropped by (as in; walked in off the street, smooth talked a busy security guard and bolted past a self-closing door into-) the Code Academy headquarters and sat down with their founder tonight. It's -9 in NYC – thus, jackets. emoticon
They did not expect a delegation from Uppsala University at eight in the evening, but were excited and eager to sit down and chat with us. Cool stuffs.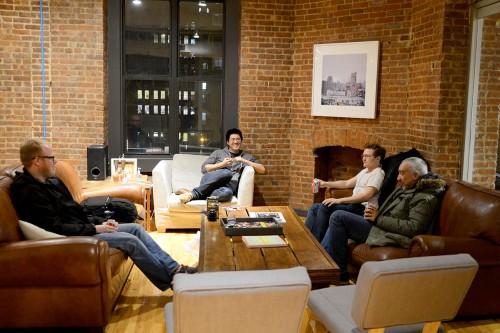 They're 20 employees burning through venture funding and looking for monetization strategies like there's no tomorrow. But codecademy.com is the online classroom we're looking for.