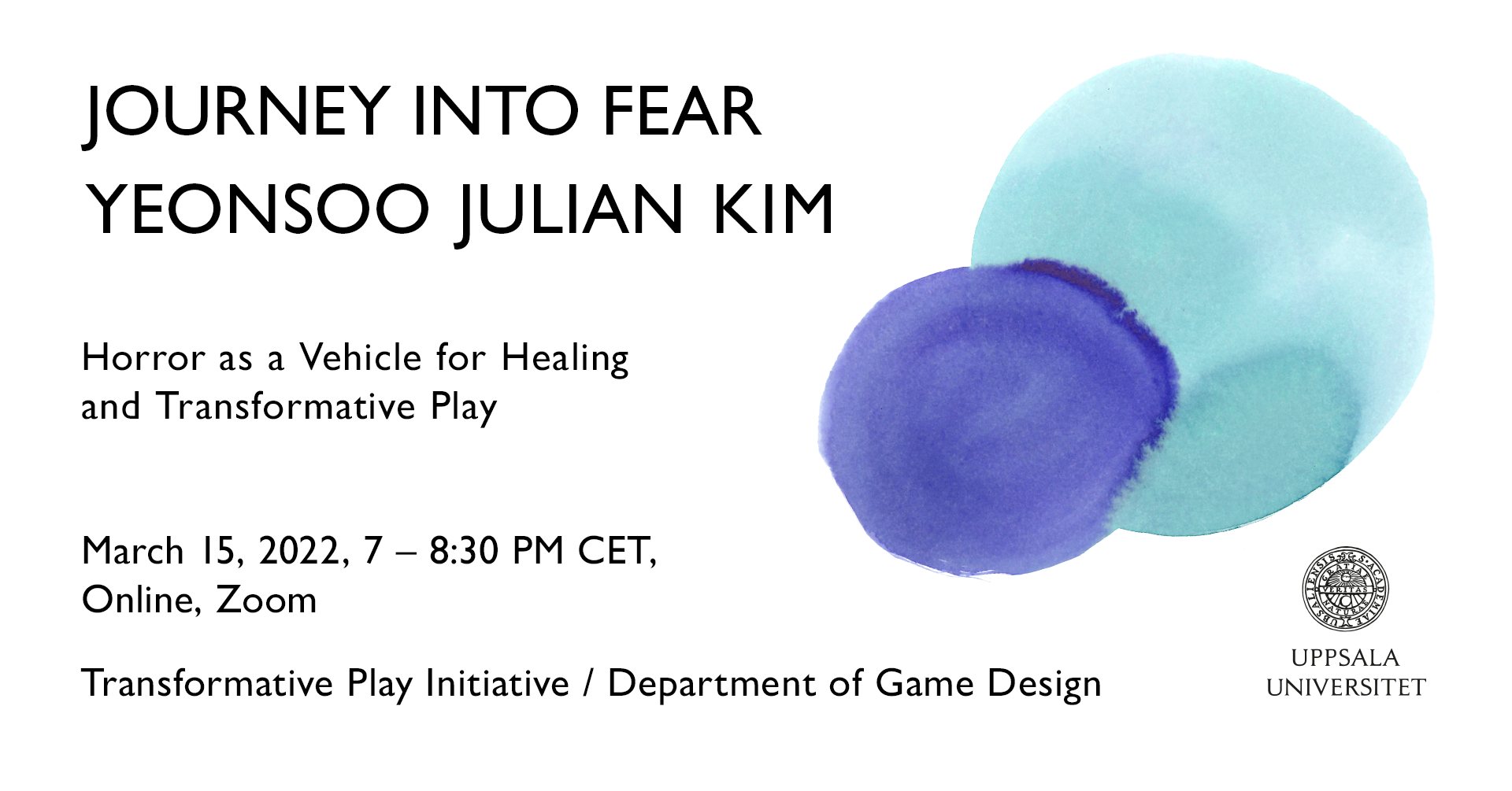 Join us for our next lecture in the Transformative Play Initiative Event Series: "Journey into Fear: Horror as a Vehicle for Healing and Transformative Play" by Yeonsoo Julian Kim!
When: March 15, 2022, 7 – 8:30 PM Central European Time (CET)
Where: Online on Zoom
Register here: https://tinyurl.com/kf3y8byr
Link will be provided to registrants on the day of the event.
Make sure to sign in with the same name you used to register.
Description:
People are often attracted to horror as a genre because of the intense emotional and physical responses it can invoke. This lecture will explore ways in which fear-based play can be utilized to create healing experiences, methods for integrating safety and calibration tools to support emotionally intense play, and how horror can look different across cultures. Finally, we will touch on how to respectfully incorporate (or avoid) supernatural elements that may have religious, spiritual, and/or cultural significance to different groups.
Presenter bio:
Yeonsoo Julian Kim is a game designer, writer, and cultural consultant who works in tabletop games, larp, and interactive fiction. They received a Masters in Interactive Telecommunications from New York University in 2015. Some of their games include the interactive horror novel The Fog Knows Your Name published by Choice of Games, and the storytelling game Women are Werewolves published by 9th Level Games. Their best known larps are But Not Tonight, The Long Drive Back from Busan, which won a Golden Cobra Award, and The Truth About Eternity, which debuted at Fastaval 2019.
Hosted by:
The Transformative Play Initiative Event Series is hosted by the Games & Society Lab at the Department of Game Design, Uppsala University Campus Gotland. The series explores the use of analog role-playing games as vehicles for lasting personal and social change.
Learn more about Transformative Play at Uppsala and join the TPI mailing list here.
Subscribe to our YouTube channel here.