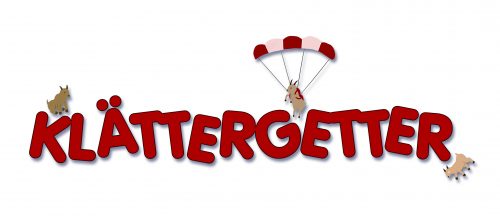 Klättergetter is a board game for four players where you play as a goat trying to climb to the top of the mountain and obtain the shiny Golden Garbage Can. But beware of the other goats, as they can knock you down and steal the garbage can!
This game was made as part of an assignment during the course Advanced Game Design during the second year.
Tova Svensson – Producer
Sigrid Svederoth – Lead Designer
Lisa Ramel – Lead Artist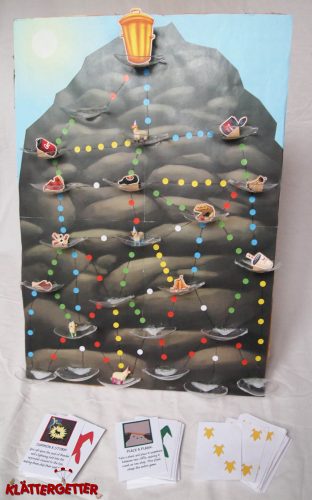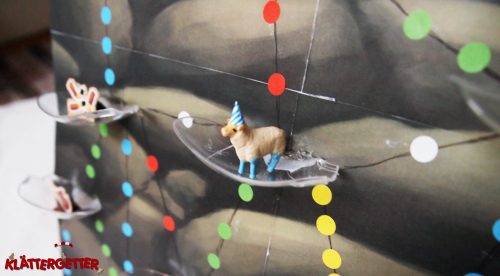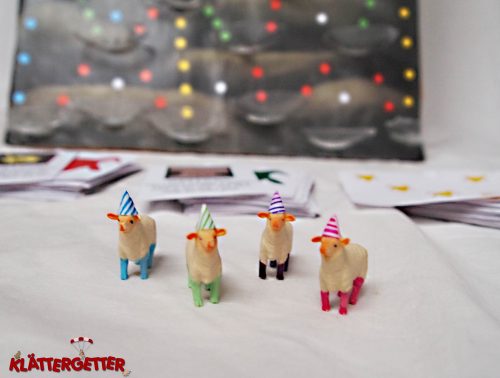 In Tamarrion the player takes the role of a might paladin whose only goal is to fight boss monsters which no other human could match. The player can customise items and spells in order to fit the game to their very own play style. By using spells provided by the gods, Tamarrion can unleash mighty special abilities to aid when all seems impossible.
Unity 5, 3Ds Max, ZBrush, Photoshop, xNormal, After Effects, Motionbuilder, Visual Studio
Camilla von Paykull – Producer/Lead Artist
Oskar Lidh Frykmark – Lead Designer
Sebastian Rosenblad – Lead Programmer
Måns Löf – 3D Art
Zlatan – Music
(Tomas Lindell – Programmer)
(Anthon Fredriksson – Programmer)
Tamarrion won best 3rd Year Project at the Gotland Game Conference 2016!
Fruitality is a game where battle royal meets a fruit salad. Cute little pieces of fruit are thrown into a blender where everyone has to fight for survival. There's not enough room for everyone and some must perish. Make your friends into smoothie through sabotage by messing with the blender settings or simply pushing them to their sweet demise.
The game is a 2D multiplayer arena brawler for PC, where you can play two to four players. Pick between four avatar fruits and fight your friends for survival in a active blender!
Platform: PC
Tools: Visual Studio 2016 (C# with .NET framework), Photoshop, Illustrator, Unity 5.3, ELIAS Composer's Studio
Malin Runsten Fredriksson – Producer
Madeleine Fjäll – Lead Artist
David Isaksson – Game Designer
Lucas Pålsson – Lead Tech
Malcolm Yllenius – Lead Programmer
Axel Eriksson – Programmer
Sam and Nicole is an educational dating sim/visual novel about two girls in love. The game is intended to be supportive for young adults who are trying to figure out their sexuality, and educational for other people who do not know how hard it can be to be in a samesex relationship. The game is made in the visual novel engine Ren'Py.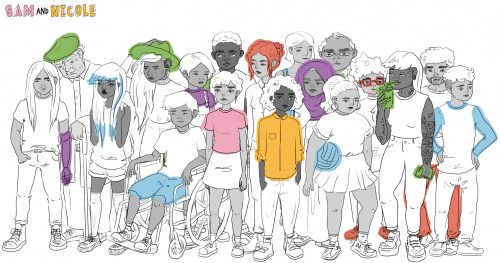 Sigrid Svederoth – Lead designer
Tova Svensson – Producer
Lisa Ramel – Lead artist
Emma Mörk – Artist
Rasmus Lindgren – Lead programmer
Sam and Nicole was awarded Best Diversity Effort at the Swedish Game Awards and given a cash prize of 7.000 SEK as well as two conference passes to Game Developers Conference in San Francisco.
Zombie Crawler is a first person arcade game on PC that puts the player in the role of a zombie hungry for human flesh. Unfortunately, the zombie has lost the use of its legs, thus it has to crawl across the floor to reach the unlucky victim. The game is played by using a treadmill-like controller, on which the player drags herself forwards with her hands. The faster the player is on the treadmill, the faster the zombie will move forwards on the screen. The zombie loses stamina as it moves, on the way towards dinner, the player can catch and eat critters to gain more stamina. The player also has to overcome various obstacles that are blocking her path.
The game is developed in SFML and OpenGL.
Anders Karlsson – Producer
Ida Andersson-Junkka – Lead Designer
Erik Nord – Lead Programmer
Louise Fändriks – Lead Art
Adrian Lavrell – Lead Sound
Linda Thern – Lead Technician
Naar is a third person action-adventure for PC, where you have to fight your way through Al-Dunya and overcome obstacles bringing judgement to the evil djinns. The game is best played with an Xbox 360 controller.
Naar is developed using Unreal Engine 4, and the tools used are 3Ds Max, Maya, Motion builder and Photoshop.
Ahmad Ali – Lead Designer & Producer
Herman Båtelsson – Lead Programmer
Marcus Svensson – 3D Art
William Höglund Mayer – Lead Artist & Level Designer
Andreas Calmius – Technical Artist
Sixten Machado – Music