Sam and Nicole is an educational dating sim/visual novel about two girls in love. The game is intended to be supportive for young adults who are trying to figure out their sexuality, and educational for other people who do not know how hard it can be to be in a samesex relationship. The game is made in the visual novel engine Ren'Py.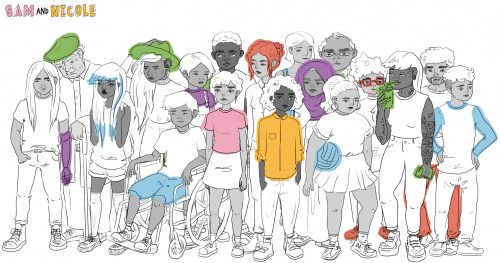 Sigrid Svederoth – Lead designer
Tova Svensson – Producer
Lisa Ramel – Lead artist
Emma Mörk – Artist
Rasmus Lindgren – Lead programmer
Sam and Nicole was awarded Best Diversity Effort at the Swedish Game Awards and given a cash prize of 7.000 SEK as well as two conference passes to Game Developers Conference in San Francisco.