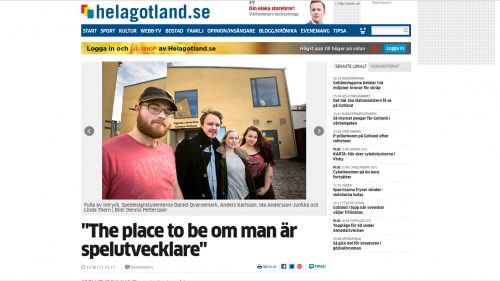 Local press caught up with our students as they returned from exhibiting at alt.ctrl.GDC: "The place to be om man är spelutvecklare"
I've never in my life had the experience of tilting a book off an old dusty bookshelf and unlocking a secret passageway, but I hope I do before I die. Movies have never sold us a more believable-but-still-magical fantasy than the passage behind the bookshelf, or the revolving bookshelf that turns under your feet and rotates you, speechless, into a hidden laboratory. But I have now gotten to play a game inspired by that fantasy, and it's one of the most creative things I've seen at this year's Game Developer's Conference.

GDC hosts a small selection of games with weird input methods every year under the banner of Alt.Ctrl.GDC, and the standout for me this year was bookshelf game Cryptogram.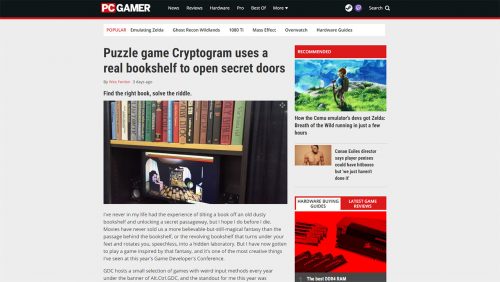 [PCGamer: Puzzle game Cryptogram uses a real bookshelf to open secret doors]