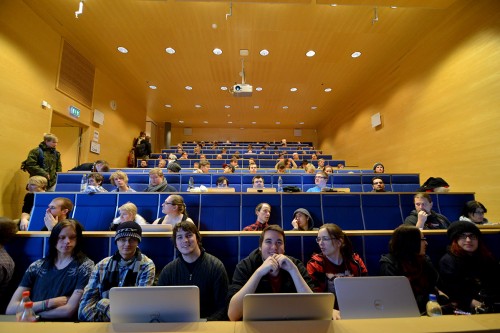 Robert Bäckström from Fatshark started us out with the tales of Krater.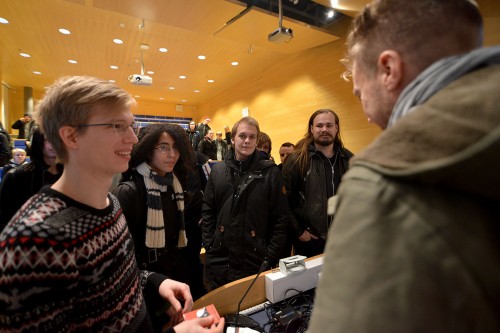 Krater was released earlier this year, and was designed by an old student of ours – Victor Magnusson. You might know him from the worlds most charming "special editions" we've ever seen: Krater – $10 000 Victor Edition – for 10 000 US dollars, Victor would personally deliver the game to your door, anywhere in the world, and cook you a Swedish dinner.
He couldn't make it himself today because his baby boy arrived three days before the event. Good job man!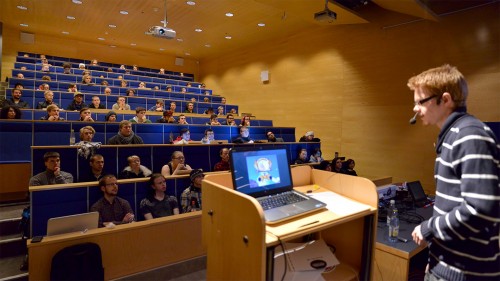 Max Tiilikainen gave a great post mortem for Fumbies, released in 2012.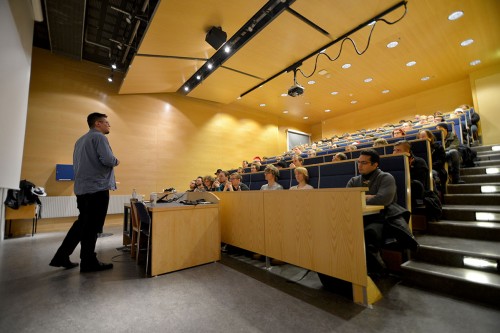 Carsten – our subject mentor for programming – shares war stories from the industry. This guy has been in the business for more than 20 years and is credited in games like Urban Assault, Diggles, Paraworld, SuperBike, MotoGP, Fuel, MK vs DC, Smackdown vs. RAW, WWE, UFC Undisputed, Spec Ops: The Line, and then some.
Speaking of a localization team that felt the need to crack the studio's copy protection and (very successfully) hack their own, Carsten mused; "when in doubt, the Russians will do it themselves".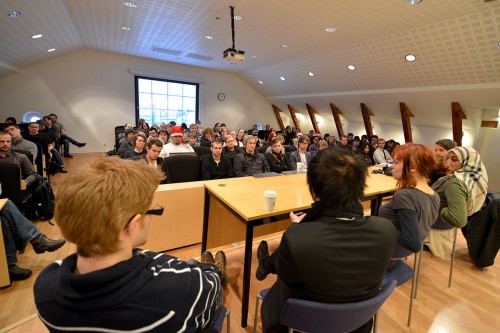 The Alumni Panel is always interesting. 🙂 But you came for the photos, so 'nuff said.