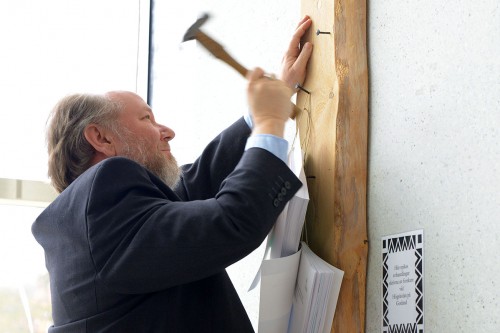 In February, after nearly 18 years of thinking and writing about interactive storytelling (as well as a good many other topics), I received a Ph.D. in that subject from the University of Teesside in the UK. My thesis is called Resolutions to Some Problems in Interactive Storytelling, and it's a retrospective and analysis of the papers and lectures I've given over the years. In this month's column, I'm going to summarize a few of my conclusions.
— Ernest Adam, published on Gamasutra.
So YES! Ernest finally got to nail his doctoral thesis on campus this month!
"Spikning" (lit. nailing) is an academic ritual in connection with the submission of a dissertation. Before the dissertation thesis is published it must be made available to anyone who wants to read it and come up with criticism for the disputation. The Swedish tradition is to have the respondent ceremonially nail a copy of the dissertation to a wall, for public display.
Ernest is the second GAME staffer to drive a nail into that board in Almedalen, and the entire thesis is available for download at the bottom of this post. For a quick overview of some of the juicy bits, click through to his Gamasutra writeup.
Good job man!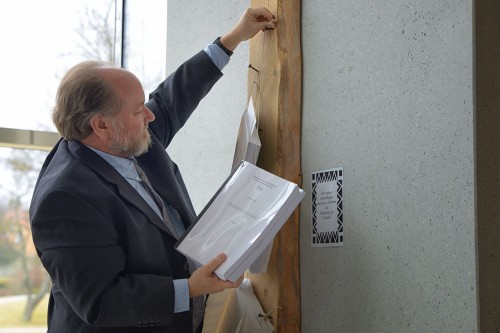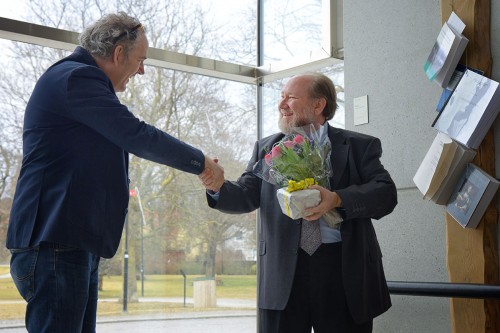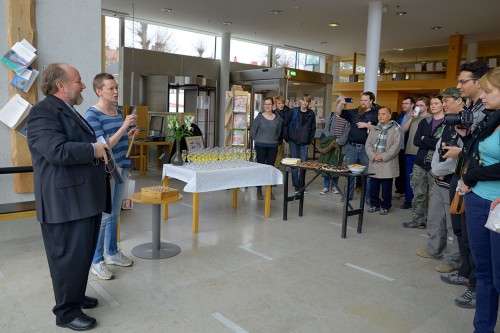 Resolutions to Some Problems in Interactive Storytelling, Volume 1 [PDF]
Resolutions to Some Problems in Interactive Storytelling, Volume 2 [PDF]