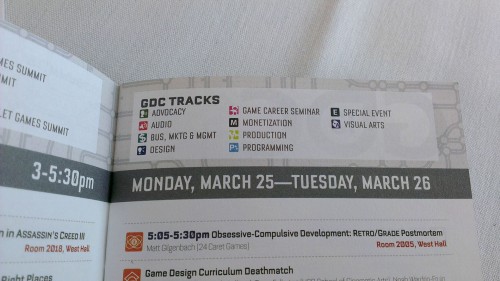 Adam Mayes is such a shameful fanboy. His enthusiasm for USA, San Francisco and the "real" GDC has been diabetes inducing – long ago triggering the predictable counter-reaction in yours-trolly.
I am willing to admit now though that the man was right about GDC. I can't remember leaving a session of GDC Europe feeling inspired. Or enthusiastic. Or validated. Or whipped.
Informed – absolutely, but never… improved.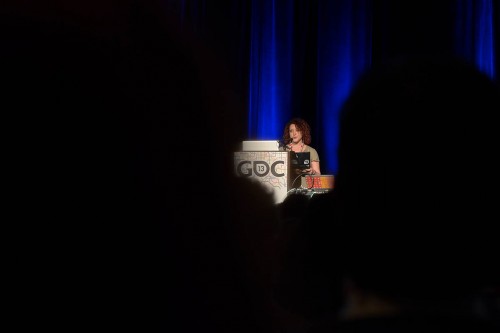 We've been here two days and the conference has yet to start proper. The first two days are "summits" – I'm primarily following the Education and the Monetization summits with a dip in the AI track every now and then. The AI people have, by far, the most fun in their sessions.
Only two days, and I've already met and spoke with Brenda and John Romero, Leigh Alexander, Tracy Fullerton, Eric Zimmerman, Ian Schreiber, Jeff Orkin – you know. The people that writes The Books. The people that we Follow.
A lot of talk of inclusion, gender and death to the boy club all around the conference. The topic crops up in almost every session. There is an undeniable air of synchronicity with our own conference theme. People respond extremely well when I bring the GGC up, so I'm doing my best and grabbing big name-speakers here.