There's a good chance that your reading list is overwhelmingly male if you follow a lot of game developers and designers, even though you might be making a conscious effort to follow more women.
Well good news, everyone! Finding new sources for inspiration, experience and skill just became a lot easier. Our former student Emma Johansson and her New Zealand studio Runaway Play has created #GirlsBehindTheGames – a worldwide movement to highlight the women and benefits of gender diversity in the games industry, with participation from hundreds of deep-in-the-trenches developers from studios like Bioware, Capcom, EA UK, Google, Nyamyam and UsTwo Games.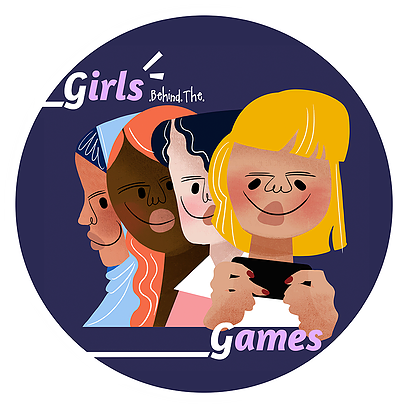 She was interviewed in a Dunedin newspaper recently:
Emma Johansson, the studio's creative director, said they're close to gender parity, with a dozen women on the 26-strong team. That includes two women in the company's leadership roles. She said they felt like they were "crushing the glass ceiling" in an industry traditionally dominated by men, and wanted to share their story about the benefits of gender parity.

That led to the #GirlsBehindTheGames campaign, a social media push that kicked off at the end of January in a bid to get more women making games.

"We were expecting to get maybe a few hundred followers on our twitter accounts, maybe a few shares and likes," she said.

The campaign went far beyond that. It was shared online by Prime Minister Jacinda Ardern and "took on a life of its own". […]
At GAME we pride ourselves on taking an active and vocal stance in social and ethical issues within the games media and -industry. We let topical issues infuse nearly all courses and discuss representation, equality and social issues from year one of the undergraduate. We have to do this in order to teach our students to be responsible creators, and to stand up for what is right, even when that seems difficult.
The work that Emma is doing – both in the company and in the community – is incredibly important, and it's with great pride that we can point to her as one of ours! Follow @grlsbehindgames for lots of good stuff!