An early Christmas present to our students: Uppsala University Library has just helped us extend the GDC Vault subscription throughout 2019, and vastly expand our access to Safari Tech Books Online.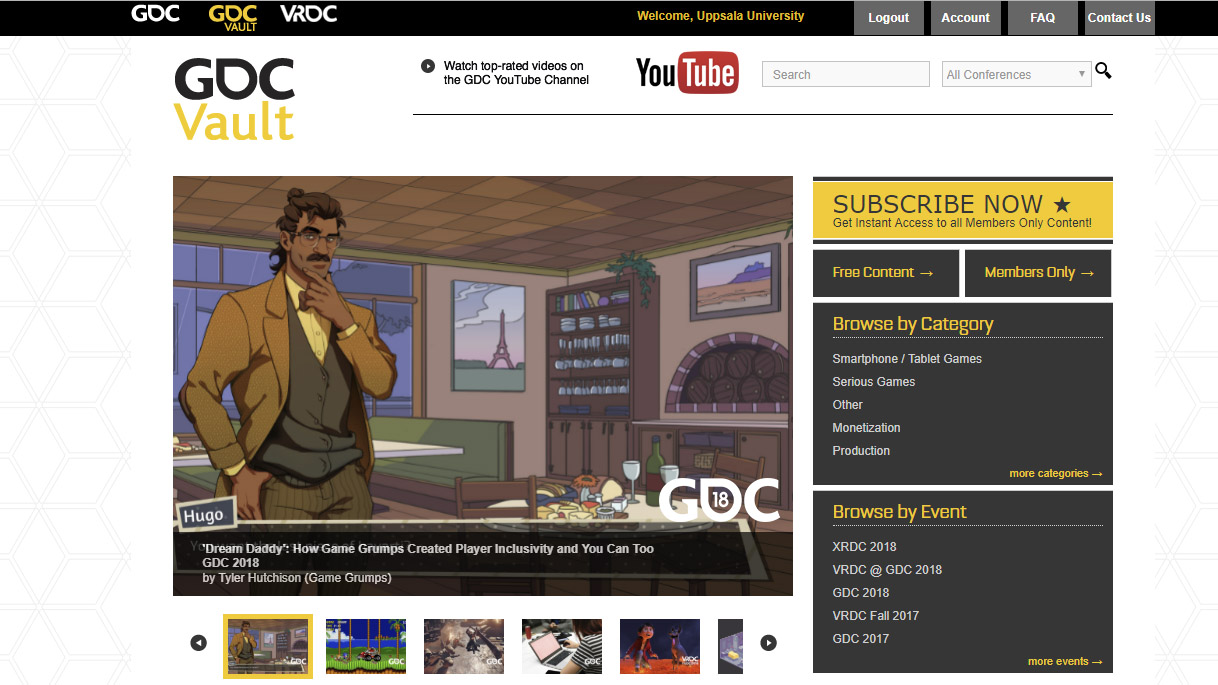 Safari Book previously held only our 100 most used course books and references, and supported a measly 5 simultaneous users – which made it practically useless as a replacement for expensive course literature when an entire class needed it at the same time. From 2019 the database will be merged into the New O'Reilly Safari Collection, with access to 40 000+ books, and unlimited simultaneous users!
GDC Vault lets you stream from the ~12000 presentations that the Game Developers Conference has uploaded so far.
You can access both from the university library database page, and they both require password A for access.