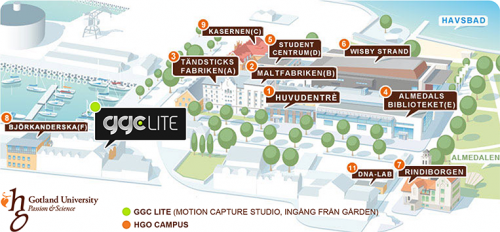 Gotland Game Conference is a two day long conference for the international game industry and a huge public exhibition of our students' projects.
We gather some of the best games and animations in our Motion Capture Studio during the Almedalen Week – for you to enjoy before we send students and games off to Germany for even larger venues.
The entire show floor is staffed and run by the student developers themselves – so whether you're interested in gaming, education or a combination thereof; welcome to meet the talents of the future games- and animation industry!
You can drop by to play some games, watch 3D animated movies in our cinema or just chit-chat with our developers 11:00 – 17:00, Monday to Friday.