Pixel Ferrets' Secrets of Grindea just won Game Of The Year at the Swedish Game Awards! These awesome news arrives just a week after them receiving the Public Choice at the Gotland Game Conference.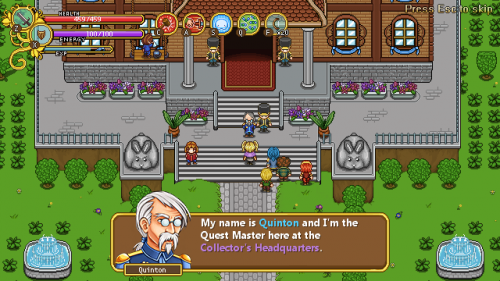 Teddy Sjöström – solo programmer at Pixel Ferrets – is a veteran. He ran PowerOf2 Games (in collaboration with Robin Flodin) and created the 2010 game of the year Dwarfs!?.
Swedish Game Awards is the largest game development competition in Sweden. It aims is to stimulate the development of new and original games and inspire to entrepreneurship and creative thinking with entries being judged on execution, innovation and market potential.
Gotland had THREE games nominated to the finals this year! First year student project Clapper was nominated for Best Innovation. Lucid Dreams' Post Mortem and Secrets of Grindea were both contenders of Game of The Year!
Congratulations, Vilya, Ted and Fred!
Secrets of Grindea competition profile
Secrets of Grindea web page