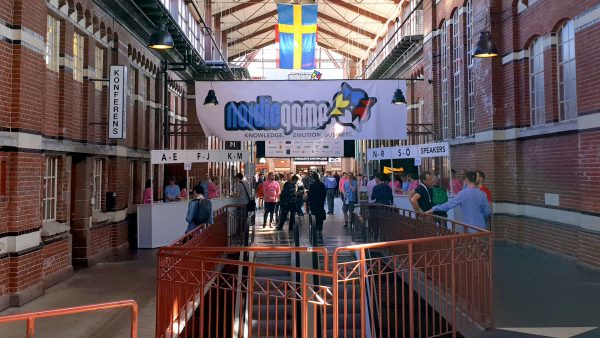 We just came back from a week in Malmö and the Nordic Game Conference. This will just be a brief recap of some of the highlights for us.
We attended Kate Edwards' session "The Path to Impact: How to Advocate for Change in the Games Industry" and found ourselves the figurehead of our next Gotland Game Conference. Kate is a creator advocate with nearly three decades in the industry and related fields. She spoke about advocacy and taking control of the public narrative around games and our craft.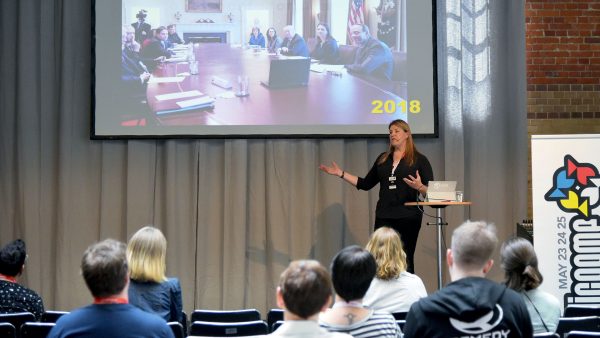 Other potential GGC recruitments were Charlie Edmunds and Tabea Iseli. Edmunds is a British programmer at CD PROJEKT RED (The Witcher), whom we met in a workshop about promoting inclusive and diverse company cultures (hosted by none other than our alumni Albertina Sparrhult). We always need more coders for the jury and Charlie will be a great resource to pull from.
Tabea Iseli is an indie-developer with a bend towards local community and networking. Local, in Tabea's case, means Zürich. Her presentation was literally on the same topic as GGC 2017 and 2018 – how to let players experience complex topics like racism, sexism or global warming without resorting to making not-games. She dealt specifically with emotional design and empathy as design principle.
ENTIRELY within our wheelhouse. We met up on the show floor to talk more after her presentation, and we might arrange for us to speak at their GamezFestival, and we'll have her on the island to return the favor. 🙂
We also spent a bit of time with the Greek enclave of developers – ever since Adam was invited to speak in Athens we've been keeping an eye on the nascent games scene there. What they brought to NGC was thoroughly charming. Keep an eye out for Happyland Entertainment's GO HEROES: Prometheus, which plays like a wonderfully executed and expanded Lara Croft GO. We spoke mostly with Vasiliki Tsiftsian, their lead artist and co-founder. She was so incredibly enthusiastic and open for feedback. We'll try and keep an eye out for her post release to see if perhaps we want to bring her in for a Game Jam or talk at some point.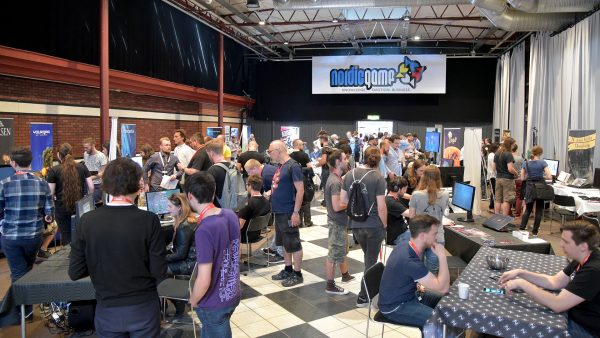 The best part of the Nordic Game Conference, though, was meeting up with all our peoples! Old alumni and recent graduates all congregated in a shared chat – Malin Lövenberg, Albertina, Nayomi, Peter Stråhle, Sebastian Larsson, Danielle Unéus, and the department gang of course – Jakob, Mariam, Mika, Camilla och Adam. We had lunches at the conf together and went out for dinners in the evenings, catching up on what everyone had seen and heard throughout the days. It was great. 🙂