Marcus Ingvarsson inherited the Serious Games course when Anne Duse went back to the Ministry of Foreign Affairs. He the opportunity with both hands and ran with it!
This week saw a guest lecture by Jolyon Webb from TruSim, showing off their immensely cool game technology for military training, medicine and physiotherapy.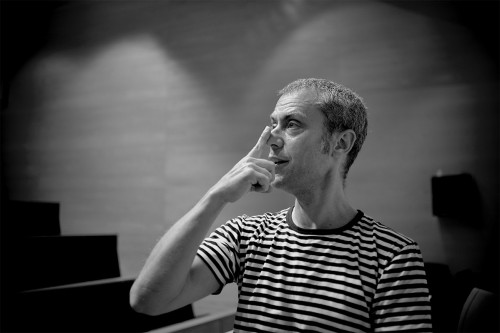 Next week we have 2 lectures; the first one is on Wednesday 10/10, 13.00 in D20. The prominent Ernest Adams makes a quick stop. Who knows, he might give a lecture, why don't you come by and find out?
And on Thursday 11/10, 13.00 in E22 we'll be gatecrashed by Professor Richard Bartle who didn't just invent the mmo-genre but this photogenic pose as well. He'll be talking about human rights in virtual worlds.
Wednesday, 17/10, 09.00, E22 we'll be invaded by the mad scientists from Grendel Games. They'll be showing their laparoscopy training game. And who knows, we might have to put a "volunteer" under the knife.
So, to sum it up:
Wednesday, 03/10, 13.00, E22
Wednesday, 10/10, 13.00, D20
Thursday, 11/10, 13.00, E22
Wednesday, 17/10, 09.00, E22
That's all for now. See you!