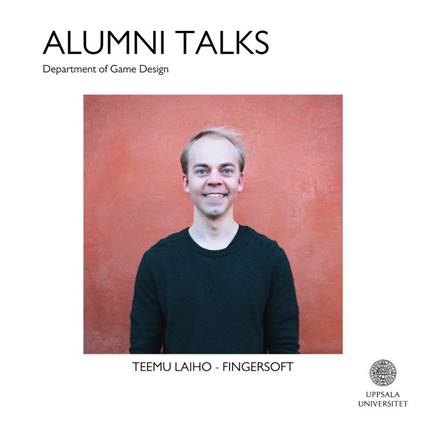 Gotland Game Hub just announced a new podcast series that they will launch this upcoming Wednesday, October 12th: Alumni Talks.
The series gathers former students who have recently graduated from the Department of Game Design at Uppsala University – Campus Gotland and have them speak about their journey from the Department to the Industry.
Their first guest will be Teemu Laiho, who graduated in June 2022 and is now working for Fingersoft on Hill Climb Racing 2. The best part? You can sign up to listen in during the live recording and participate in an exclusive Q&A with Teemu after they wrap up the recording.
SIGN UP to Ask Questions LIVE before Wednesday, October 12th. By signing up, you will receive more details about where and when and for more talks coming up!
The series of talks will be recorded and made availabe on YouTube and as a podcast later. This is the first one, so stay tuned for more or sign up to get notifications for more news…
The recording has now been published: