Vice chancellor Jörgen Tholin wishes to invite you to a talk by Adam Hałaciński, Poland's new Ambassador to Sweden.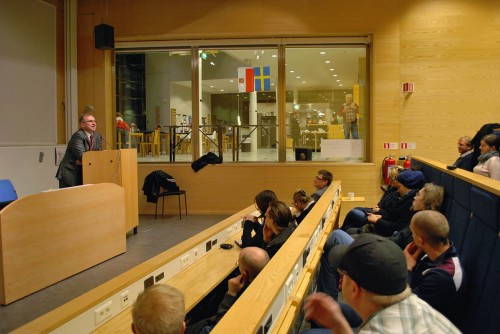 On Wednesday 10 November, at 16:00 in Room E 22, Ambassador Adam Hałaciński will give a talk on "Poland and Sweden – Partners across the Baltic". The Ambassador will speak about Poland's forthcoming presidency of the EU. He will also talk about university exchange, the economic situation and industrial development – especially as it relates to technology and the entertainment area.
Kjell Albin Abrahamson – a renowed journalist who early this autumn gave a lecture at HGO as part of the course "Human Rights in Serious Games" mentioned that successful game companies have developed as a result of outreach from some polish universities. Their market is predominantly American. The ambassdor will talk about a possible cooperation in this context.
Time: Wednesday, November 10th, 16:00
Location: E22