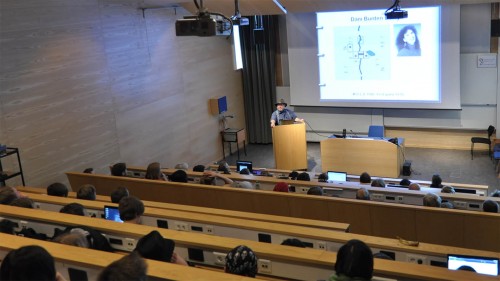 As publishers are increasingly reluctant to take risks on new themes or genres, it has become necessary to build "franchises" – product lines that will last for several years. This lecture looks at how two franchises, Madden NFL Football and the works of J.R.R. Tolkien, have managed to achieve their extraordinary market longevity, with examples from other products as well. I also talk about mythic themes and moral ambiguity as the hallmarks of great entertainment, and how we as developers should perceive our customers if we want to make products that last.
Prof. Ernest Adams has been in the game industry since 1989 and currently works as a free lance game designer, writer and teacher. He's written four books in total and he has developed online, computer, and console games for everything from the IBM 360 mainframe to the Nintendo Wii. Ernest is also the founder and first chairman of the International Game Developers' Association.
This talk is open- and highly recommended to all game students!
Time: Wednesday, December 1st, 13:00 – 17:00
Location: E22