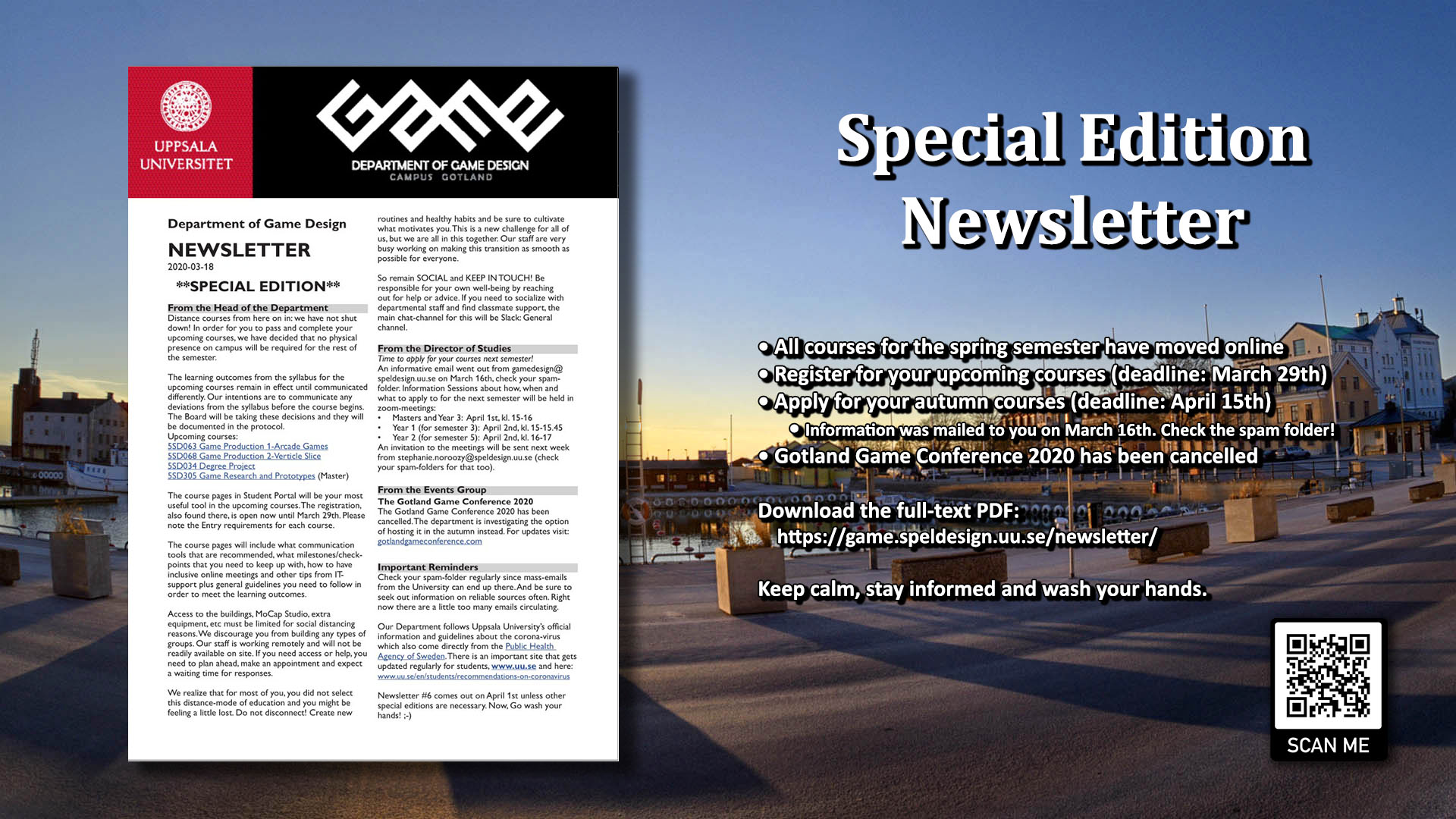 All courses for the spring semester have moved online
Register for your upcoming courses (deadline: March 29th)
Apply for your autumn courses (deadline: April 15th)

Information was mailed to you on March 16th. Check your spam folder!

Gotland Game Conference 2020 has been cancelled
Read the full-text PDF here:
Keep calm, stay informed and wash your hands.