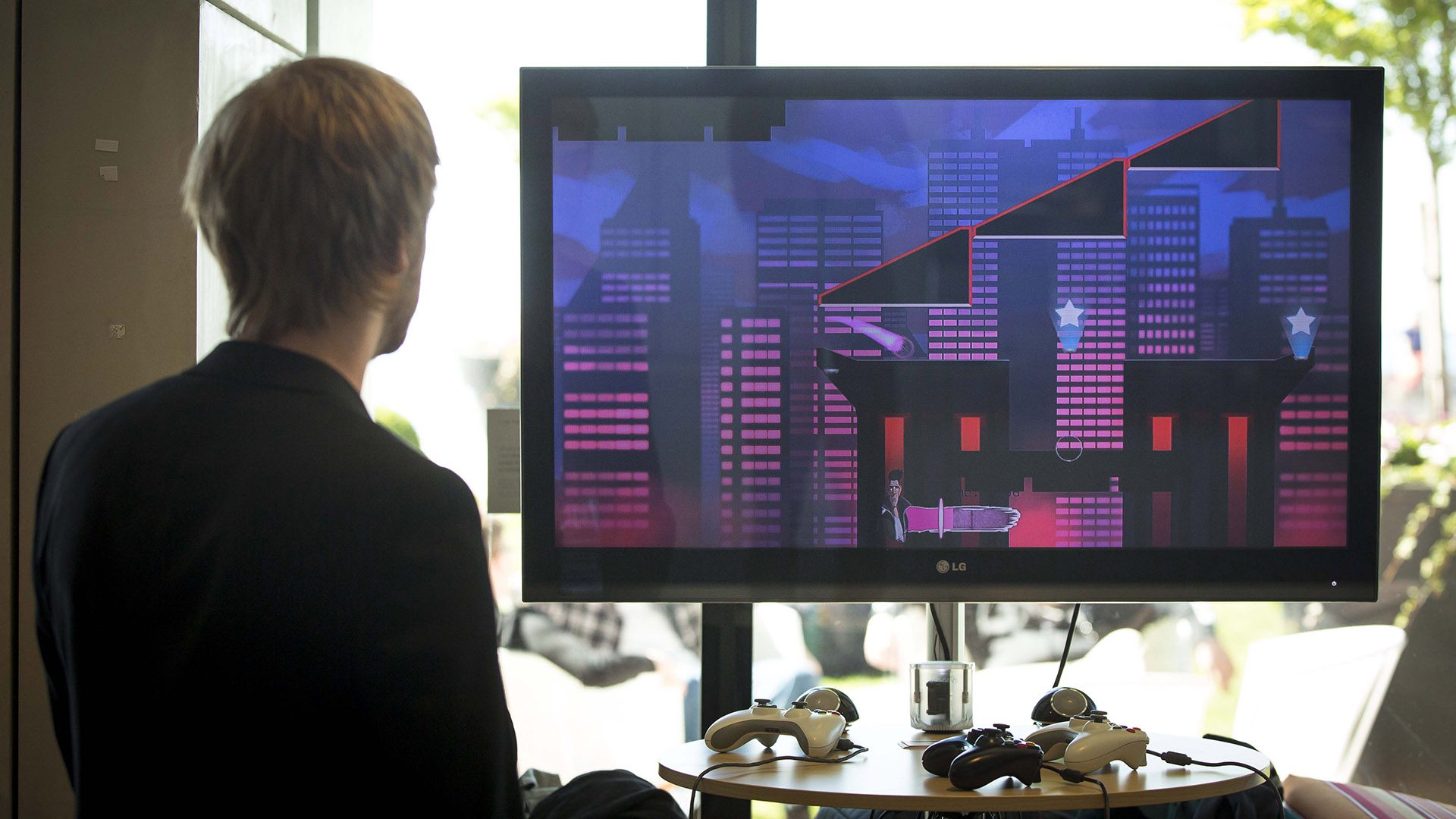 Velocity is a "pinball-brawler" set in an alternative future. The players control avatars with ball-like forcefields and try to knock their opponents out of the game space.
Velocity focuses on local multiplayer fun and include:
– Unique playable characters
– Imaginative levels
– Frantic game play
– Several different game modes
The game is created for the new gaming console Ouya using the Libgdx development framework.
Velocity was released on the Ouya marketplace!
Team:
Anders Andersson,
Johan Danielsson,
Alfred Skedebäck,
Simon Gunnarsson,
Anton Lind &
Marcel Markov.