Take on the role as one of the Argelites in this fast-paced third person competitive action game, equipped with a mobility-enhancing weapon to traverse freely in an environment with high verticality.
Argelite won Students Choice and the Jury Spotlight Award at the Gotland Game Conference 2019.
The game is developed for PC and is created in Unreal Engine using Autodesk Maya, Substance Designer, Substance Painter, Photoshop, Motionbuilder and Hacknplan.
Team: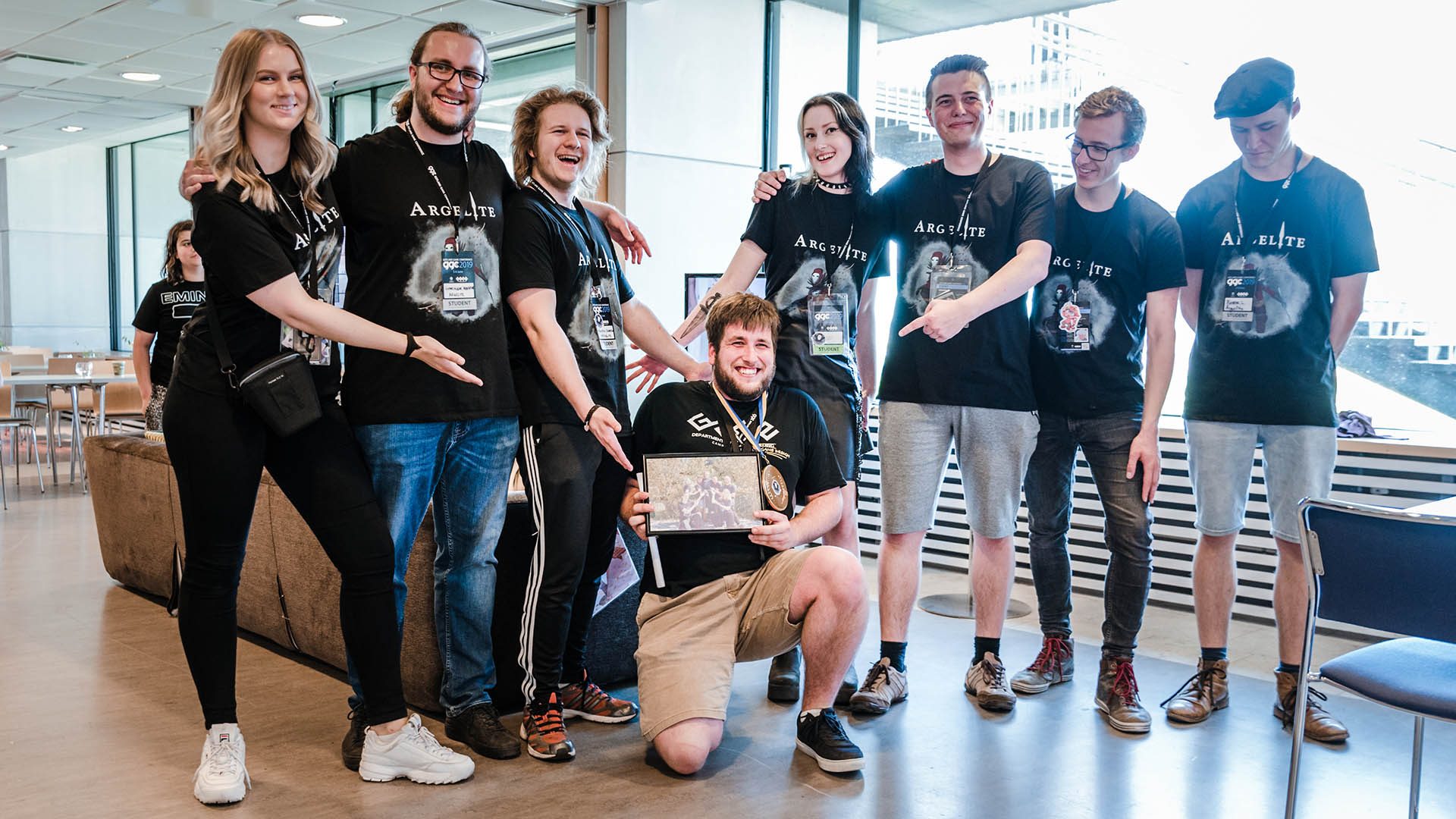 Lina Femling – Scrum Master & Level Designer,
Hampus Serrestam – Product Owner & Level Designer,
Jeppe Willatzen – Programmer & Sound Designer,
Konrad Skagerberg – Programmer,
Gunnlaugur Arnarson – Game Artist,
Patrik Lindkvist – Game Artist,
Moa Bruus – Game Artist