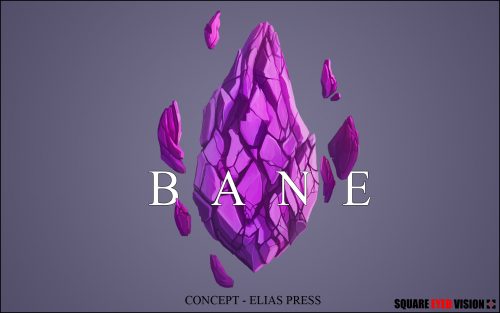 The game is a League of legends/Heroes of Newerth/dota lookalike multiplayer online battle arena game but the comparison ends there, where LoL, HoN and DotA are using the typical lanes gameplay where you kill monsters or soldiers and destroy towers until you get to the enemy base we have totally ignored that idea and created something of our own, taking inspiration from Unreal Tournament, Battlefield, World of Warcraft.
Our philosophy with the game design is that if it sounds fun lets go with it, disregarding if it fits into the regular scope, the game has Borg lookalike chicks and Ogre's, so the level is inspired from the Aztec or Inca civilisations while it has a lot of different mechanical stuff on it that comes from those who want the resources.
The Main objective of the game is to take over nodes, these nodes has been put on the planet to retrieve energy from the Abzolium the planet is built upon, on the GGC map there will be 3 nodes where the teams can take over the nodes closest directly but need to defend it because the nodes have to be connected all the way home in order to gain the resources.
You can also buy stuff in the game, but where other games sells you items and potions we have cool looking gatling gun towers that you can place to defend your nodes.
The game is made with the Unity 3D game engine with visual studio as a scripting tool. The graphical assets were made concepted and textured by our artists in photoshop and materialised in 3d with 3ds max, animations were done also in 3ds max, other tools used: blender, gimp, zbrush, hansoft,
Joakim Edholm Lead Design
Pelle Boström Programmer
Elon Isidor Mallin Lead Programmer
Joakim Östlund Andersson Programmer/Producer
Syawash "Sayo" Sharafadin Programmer
David Klint 3D Artist
Mattias Engström 3D Artist
Elias Press 2D Artist
Maria Norkvist 2D Artist
Stina Rahm 2D Artist