Be The Bear lets you experience life as a Grizzly bear in its natural habitat.
Witness beautiful landscapes in search for your next meal, while experience adrenaline filled fights with wolves, and other bears, in an never ending struggle to survive.
Be the Bear is a first-person bear simulator with its focus on immersion – a free roaming exploration game where you move through the wilderness in search of food fighting off other animals and starvation.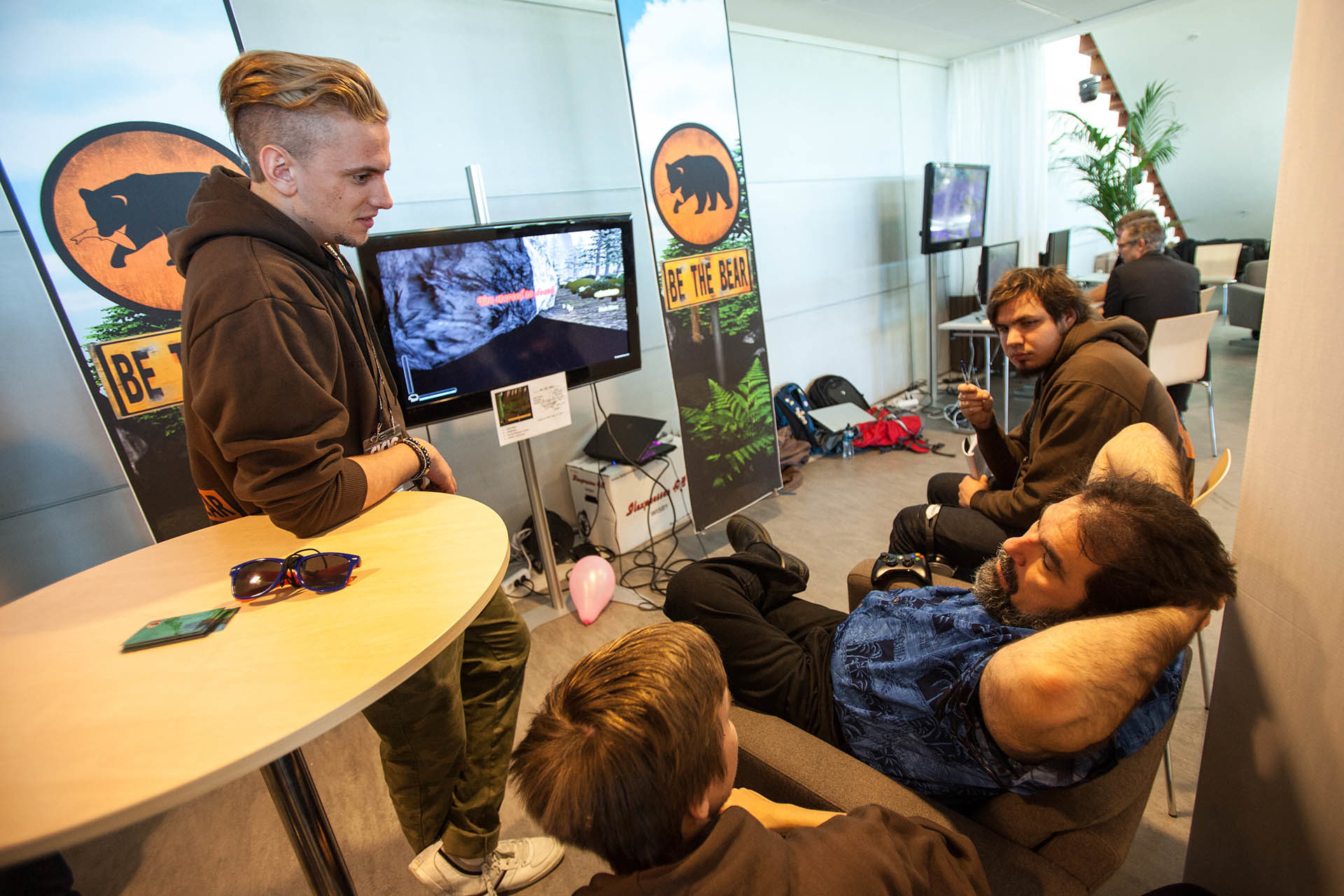 Team:
Tom Hedberg – Producer/Lead Designer
Linus Johansson – Lead Programmer
Jesper Leveau – Programmer
Gustaf Nerström – Lead Graphical artist/3D Art
Johan Hjern – Animator
Oskar Lilja – Environmental Artist
Be the Bear is developed in Unity3D and uses an Xbox 360 controller as input device.