A Knight's Flail is a chaotic jousting game where the player moves using a coconut to mimic the sound of a horse. Once going, they then impale things.
With a lance.
A Knight's Flail is a jousting game where you move your horse by banging two coconut halves together while aiming a lance using the Kinect.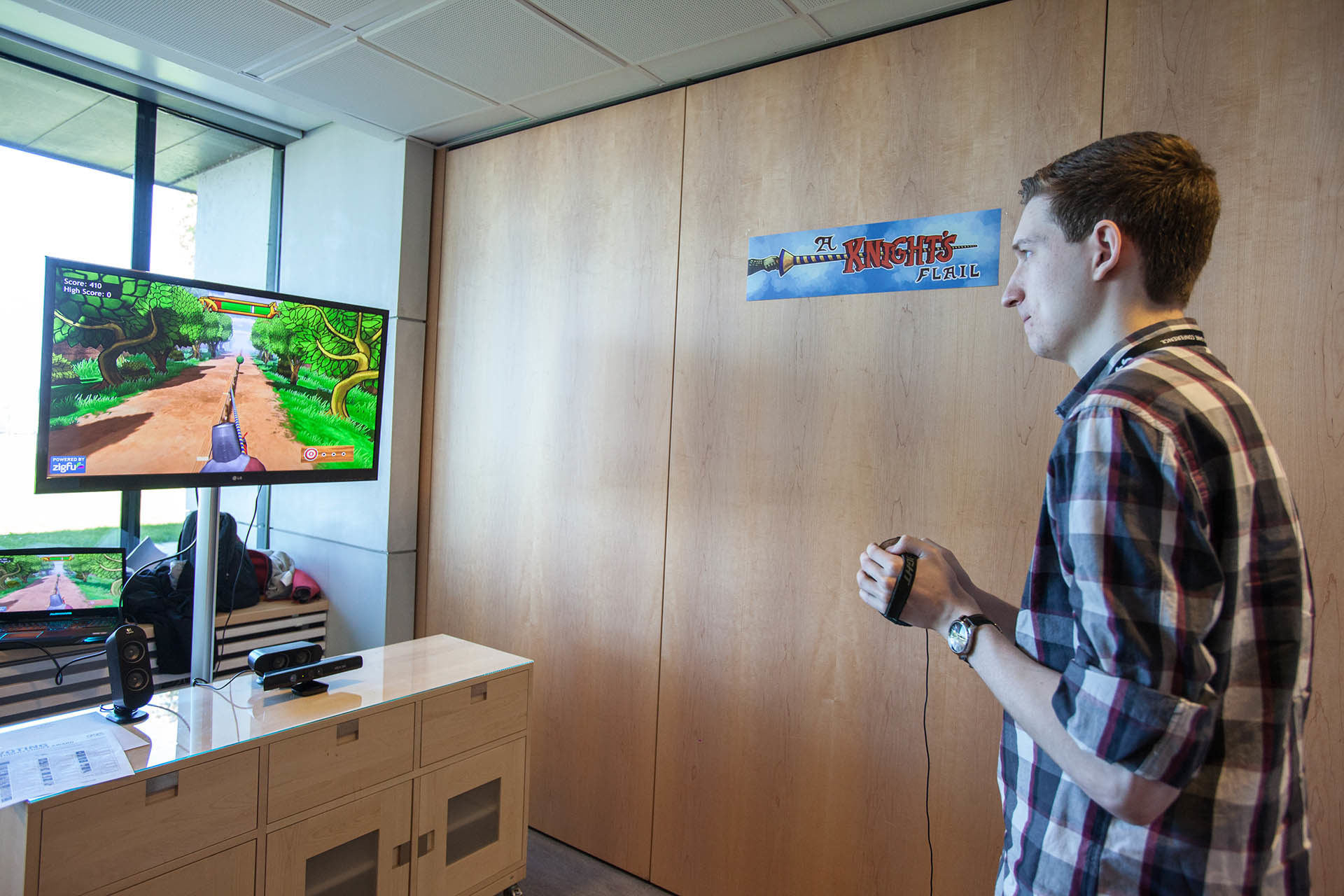 Team
Sebastian Rosenblad – Producer
William Nordin – Lead Designer
Viktor Nilsson – Lead Programmer and Lead Tech
Valdemar Ribbing – Lead Artist
Rebecka Nyström – 2D Art
Max Nordlund – 3D Art
The game is 3D and the models are created in 3ds Max and Blender while the game is developed in Unity.