Momentum Drift is a racing game with sharp, demanding corners. By temporarily disabling the grip the player can angle the vehicle before a corner, making it possible to take corners sharper than 90 degrees. The vehicle is able to stick to any surface, such as walls or ceilings, making you consider alternate paths through the track.
Choose from a range of characters, each with a unique machine that handles differently on the track.Take your vehicle to different environments and compete on tracks spanning a big stadium, the grand city, a lush mountainside and the dark and neon-lit underworld known as The Slug.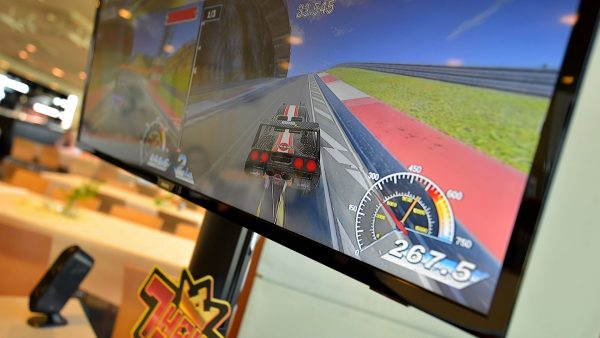 Team:
Erik Säll – Programmer / Designer/ Project Owner
Karl Wallsten – Producer/ Designer
Felix Wahlström – Artist/ Designer
Anders Taylor – Artist/ Designer
Leo Jansson – Programmer/ Designer
Eric Osana – Programmer/ Designer
Theo "TUK" Unland Karlsson – Designer
Awards:
Momentum Drift earned the Expression in Game Design Award, and the Students' Choice, at the Gotland Game Conference 2018.