Coal Rush is a game that mixes the shoveling of coal, into a wild west era locomotive, with railroad switching. We want to bring a Speedrunners type experience into the arcade world and so the emphasis in this two player game is the competition between the two players not to be the one to reach the lower point of the screen first!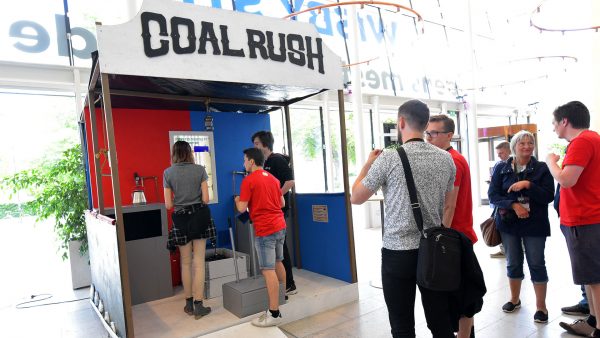 Team:
Alec Bergström – Producer and Scrum Master,
Simon Ågren – Product Owner and Designer,
Esbjörn Holmerin Nord – 2D Graphics,
Mikael Ferroukhi – 2D Graphics,
Sofie Lindberg – 2D Graphics,
Jeppe Willatzen – Code and Sound,
Konrad Skagerberg – Code
This top-down game was made in Unity.
Coal Rush won Best Arcade Experience at the Gotland Game Conference 2018, and went on to win a ticket to the show floor at alt.ctrl.GDC in San Francisco 2019!