Take My Shift is a 3D low poly, colorful two-player game filled with humor. The game is grandparents-proof and rewards communication and cooperation between the players.
It's Monday morning, as you and your coworker walk into work, you both quickly realize you are alone and you realize that everyone else is sick. It's up to you and your friend to manage an entire supermarket by yourselves and reach the daily sales goal. I mean… what could possibly go wrong?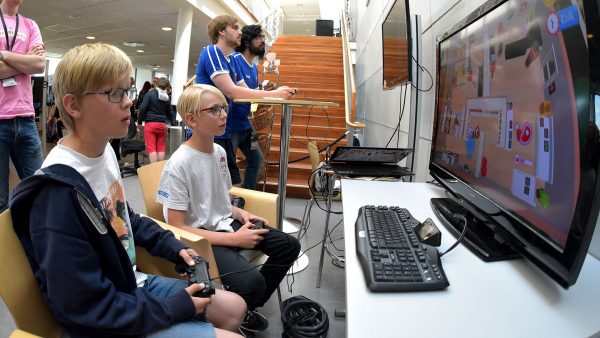 Team:
Edward Leiman – Producer, Project Manager
Chiara Lorusso – Graphic Artist
Filip Swärdh – Product Owner, Programmer
Daniel Granqvist – Designer, Sound
Håkan Johannsson – Programmer
Fabian Lindin – Graphic Artist
facebook.com/takemyshiftgame/
Tools used: Unity 3D, Maya, Adobe Photoshop, Adobe Illustrator
Take My Shift won Best Presentation at the Gotland Game Conference 2018.