Forticore is a competitive arcade game pitting players of 2 different game types against each other.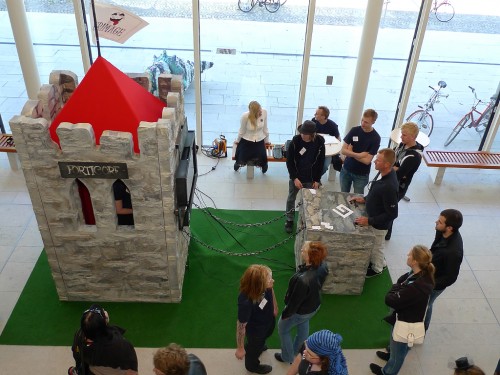 Protagonist; As a cute bunny you will leap from platforms, over pits of spikes, through crumbling icecream caves as well as dodging airborne obstacles. Breaking down fortresses level after level. It is a twist on retro platforming games with real time interaction from the enemy side.
Dungeon Master; A unique spin on tower defense gameplay that will appeal to players of all skill levels. Your fortresses are being raided as well as destroyed, and it's up to you to prevent it by strategically spawning defenses. With a Touch Screen interface allowing for a more hands on interaction and immersive gameplay experience.
Team:
Producer: Jonas Lewis
Graphics: Tove Jading, Kakee Lau, Youssef Khatib, Tobias Wahlberg
Programmer: Felix Thålin, Martin Melander, Filip Gärdhagen
Sound: Miras Chowdhury (external)