Gabble Grimoire is a 2D single player adventure game, where the player has to use different spells in order to defeat enemies along their path. The player character runs automatically upwards and the game utilizes a touchscreen in order for the player to move their character or cast a spell.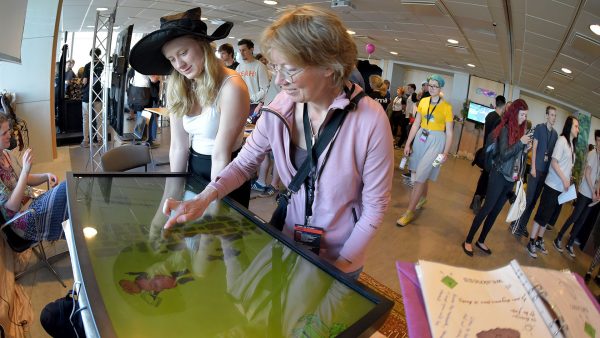 Team:
Teddy Chavez – Designer & Product Owner
Pia Singh – Project Manager & Scrum Master
Josefine Ringstad – Artist
Jesper Backman – Programmer
Therese Carlsund – Artist
Jonathan Berggren – Programmer
David Åström – Designer
www.instagram.com/gabble.grimoire/
The Game was built in Unity and the art assets were created using Photoshop.