Hyperduct is a two player party game in a tunnel shaped tent. Step into a large tunnel and be immersed as the walls and ceiling become your playfield.
Use your hands to knock back balls and utilize the field to your advantage by raising defensive walls and activate cannons to blast your opponent away! Hit objectives and the opponents goal to push your color over the playfield, the first player to fully cover the field wins!
Fast paced and focused around movement Hyperduct is sure to pick up the pulse for everyone who is looking to satisfy their playful needs!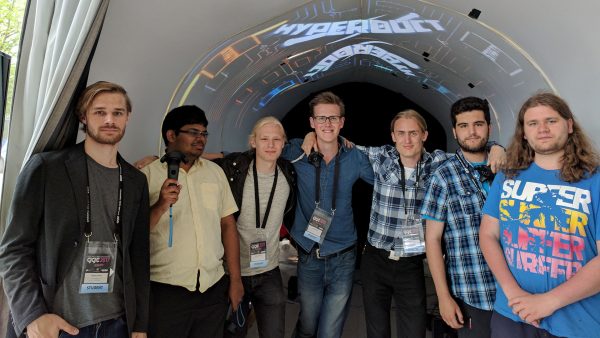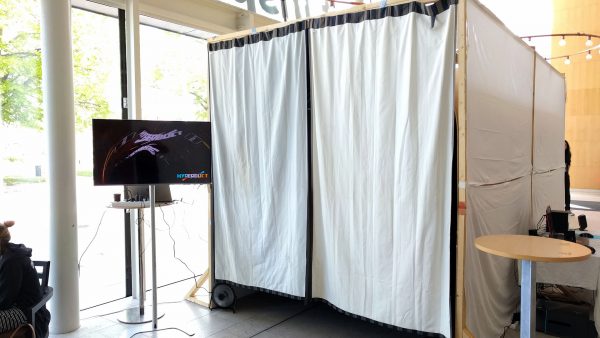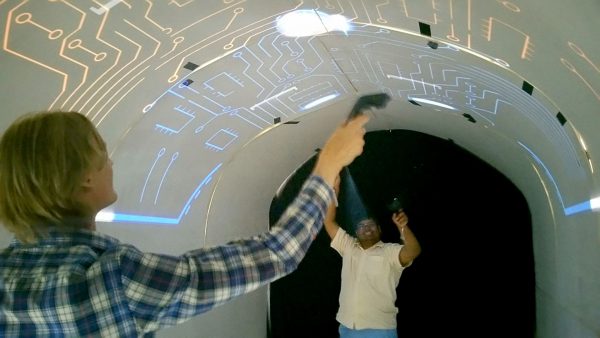 Hyperduct is developed with Unity 5 and modeled in Blender
Team
Kim Ohlsson – Producer
Fredrik Bill – Lead Design
Leon Andersson – Lead Tech
Anders Taylor – Lead Artist
Johan Bernäng – Lead Sound
Rishi K S – Lead Programmer
Olof Wikmark – Programmer
We seem to be missing photos of Hyperduct on the GGC 2017 Show Floor! If you have any to share, please send them to Ulf Benjaminsson!