The goat Lennart must save his balloon entangled friend that has taken to the skies. Grab some balloons and start your ascent through enchanting environments. Face the dangerous enemies and blow them away.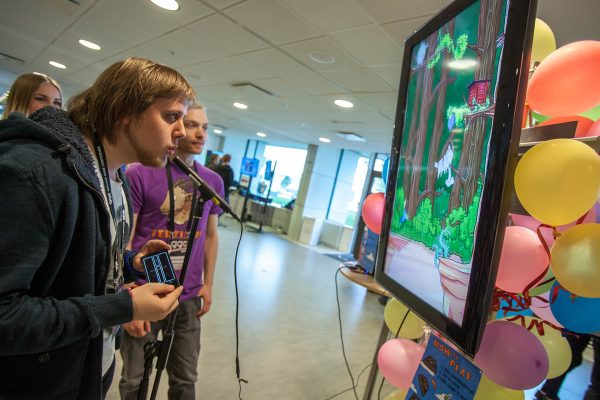 In Vertigoat the player is controlling a goat that is traversing the world vertically. The controller for the game will be a android device and the game uses the android device's tilt function to aim the goat's head and to accelerate the the Goats velocity the player will blow or scream into the android device's microphone.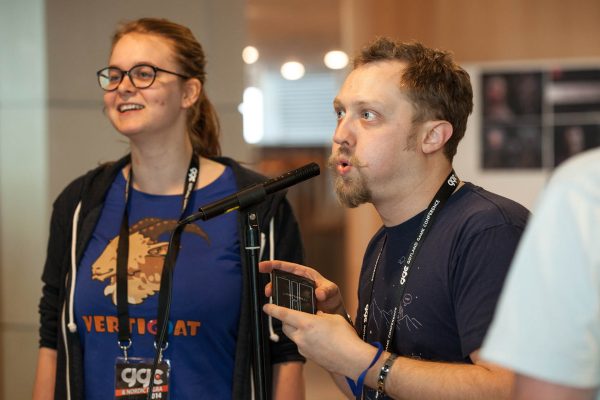 By using both the tilting and microphone the player will guide the goat through the world and avoid dangers.
Vertigoat was awarded the Tokyo University of Technology MS Dean's Award in 2014.
Team:
Viktor Myhrberg – Producer, lead programmer
Simon Johansson – Lead tech, lead designer
Jenny Grip – Lead artist
Christoffer Svensson – Artist
Jonna Jarlsson – Artist
Evelina Venngren – Programmer
Vertigoat is created Unity 4.3, art is created in Adobe Photoshop, Paint Tool Sai and Adobe Illustrator.