Apologies for the short notice, but Jörgen Björklund – Project Manager for the Swedish Game Awards 2009, comes to have a chat with all GAME-students this friday.
Time: February 3, 13:00
Location: Almedalen's library, E22
Ernest is back for a talk on Emerging Issues in Game Design. Topics include new input devices, disabilities, artificial intelligence, interactive narratives, sex in games and much more.
This is a mandatory lecture for all 2nd and 3rd year students – be there or be square!
Time: January 23, 13:00
Location: HGO, lecture hall B25

Johan Adegran works as trailer producer at Kanal 5. He will be making a case study of their latest production, which you may have seen on Kanal 5 during the holidays.
Time: January 23, 11:00 – 18:00
Location: HGO, lecture hall B51 (4th floor)

Alumni Peter Stråhle visits us to talk about art fundamentals, share some tricks of the trade and to talk about what it's like, working at GRIN.
The lecture is primarily for GAME graphics students, but everyone is welcome while the seats lasts.
Time: Thursday, December 18, 13:00 – 17:00
Location: HGO, B51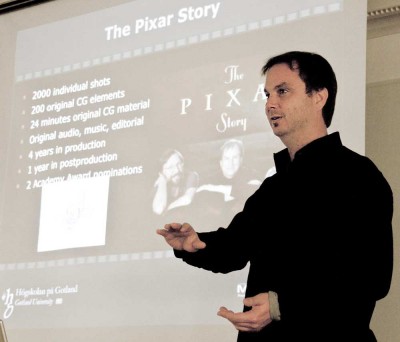 John Locke has worked for all the big names – Pixar, Universal, Sony, Disney, PBS, Univision and others. For more than a decade he's been doing feature film, visual effects, computer graphics, video, broadcasting, interactive television, broadband media and music production.
The John Locke will be here for two days, to talk about "previz, workflow, compositing and rendering" and show "The Pixar Story" (with QA following).
Do not miss this one!
Time: Thursday, December 11, 09:00
Location: HGO, B51
Time: Friday, December 12, 09:00
Location: HGO, B51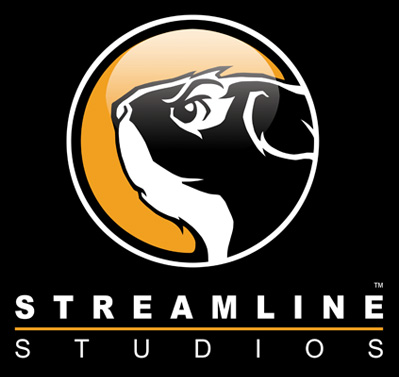 Since its founding in 2001, Streamline Studios has become a leading content creator in the video game industry, providing service solutions for high-profile partners and franchises including Gears of War and Unreal Tournament 3 from Epic Games, THQ's Saints Row, James Bond 007: NightFire from Electronic Arts, and Red Storm Entertainment's Ghost Recon 2. The studio also offers full-service music and sound services for games and other entertainment projects with Streamline Sound.
In short: these guys specialize in producing in-game content for true Triple-A titles. And they're coming here to talk internships. 🙂
We're breaking this into two parts: during the first day you guys will present your projects and graphics work, to get feedback directly from Streamline. The second day will be theirs to introduce themselves, talk about the business and a Q&A-session.
Agenda Outline:
Time: Thursday, February 7, 14:00 – 17:00
What: GAME Student Presentations / Feedback from Streamline Studios
Location: HGO, E22
Time: Friday, February 8, 11:00 – 14:00
What: Streamline Studios Presentation and Q&A session
Location: HGO, E22
Time: Friday, February 8, "evening"
What: Internship students host David and Alex out to dinner and Rindi etc. 🙂
Location: Visby.