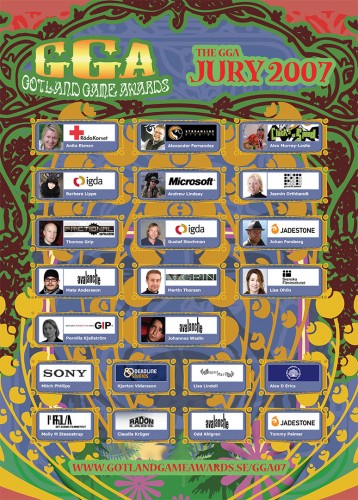 Introduction to Game Development is a crash course attended by all students in their first semester. 2006 saw the introduction of the Torque 2D-platform (replacing Flash from previous years), and a general space shooter theme.
[Disable Flash Gallery]
Anreas Wahlman fired up our mocap studio in the P18-hangars today, and let Lippo lose for a secret project.
Dance, monkey! Dance!
A quick & dirty mocap animation from one of our first year students:
God created Thursday so we would have a day for GAME-evenings at BAC.
BAC – or Björkanderska – is a café/restaurant smack in the middle of the Visby harbour. GAME has always had a special bond with BAC – even as they went through owner changes and all kinds of crazy turbulence (constantly closing down and then re-appearing like a Phoenix) – we've always had a place to put our games on display, meet and play a bit of Lobo or have a beer and chillax in the warm glow of a friendly DS LAN.
This post is a tribute to BAC. And GAME-nights 🙂
Two weeks and an endless array of boardgames to play through. Life is rough. 🙂
All photos are Ulf Benjaminsson, Creative Commons Attribution 3.0