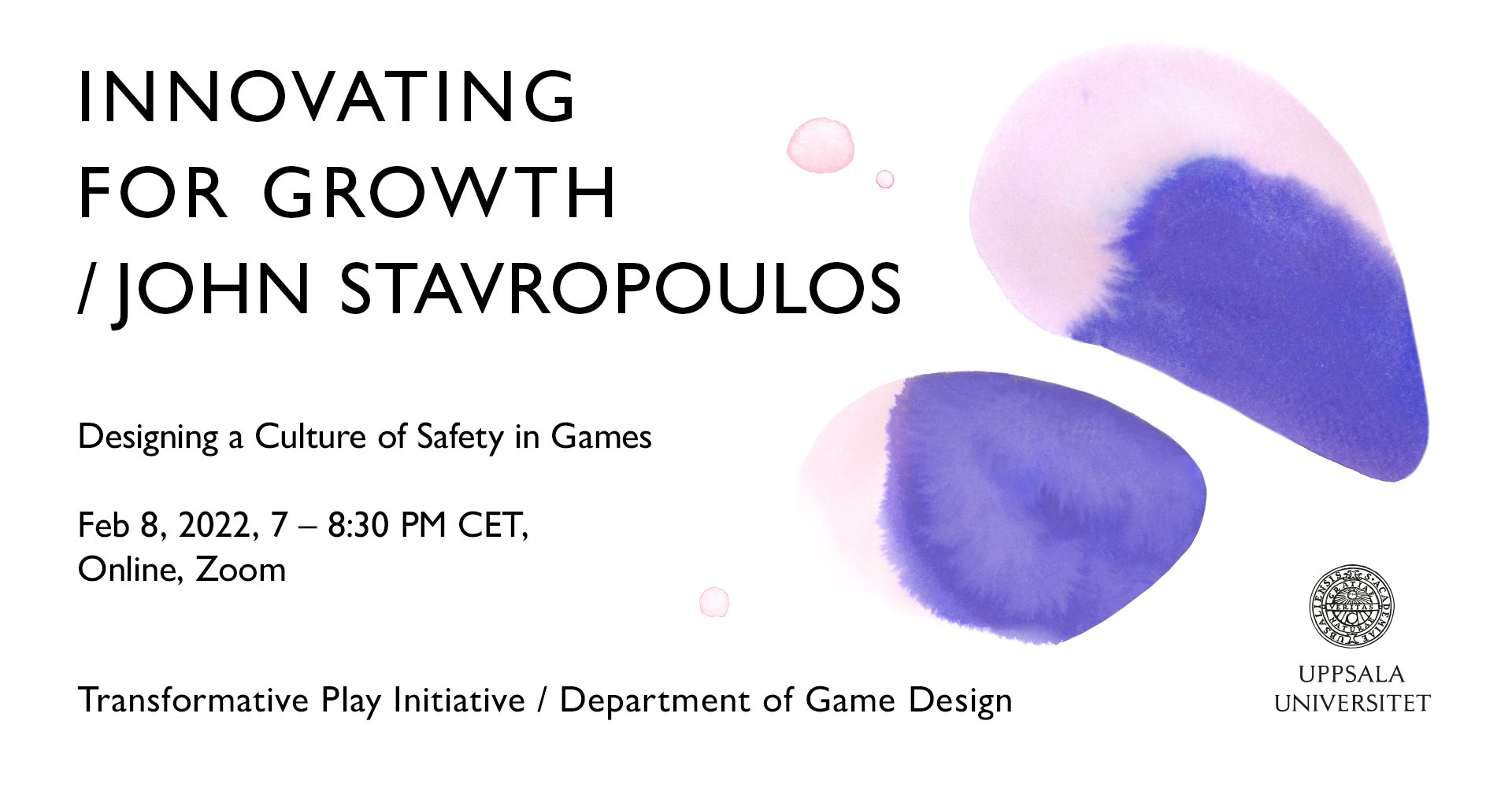 Join us for our next lecture in the Transformative Play Initiative Event Series: "Innovating for Growth: Designing a Culture of Safety in Games" by John Stavropoulos!

When: Feb 8, 2022, 7 – 8:30 PM Central European Time (CET)
Where: Online on Zoom
Register here: https://tinyurl.com/jbncfmke
Description:
Question: At Google, what differentiates their highest performing teams from everyone else?
Answer: Google conducted an in depth data and statistical analysis to find out what special secret supercharged their most innovative teams, and the number one answer was… psychological safety. This lecture explores how we can leverage this truth in our game designs with the goal of creating transformative experiences. John Stavropoulos will provide concrete step by step best practices and use examples from his work in games (Dungeons & Dragons, Critical Role, Gen Con) to illustrate how you can do the same.
For more details, see the event page.
Hosted by:
The Transformative Play Initiative Event Series is hosted by the Games & Society Lab at the Department of Game Design, Uppsala University Campus Gotland. The series explores the use of analog role-playing games as vehicles for lasting personal and social change.
Learn more about Transformative Play at Uppsala and join the TPI mailing list here.
Subscribe to our YouTube channel here.