A student team from Uppsala University Campus Gotland brings home Game Connection Europe Selected Projects award "Best Social, Casual & Online"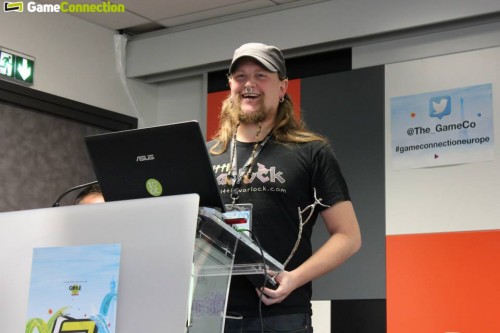 The team consists of Mika Edström and Jerry Jonsson who started up their company Storm Potion during their second year of studies at Uppsala University Campus Gotland. Their game, Little Warlock, was awarded several categories at Gotland Game Conference 2012 and 2013, then moved on to take home "Best Execution" at the Swedish Game Awards 2013.
During their third year they entered in Selected Projects, a competition where unsigned companies can send their projects for judging by an international jury. The 15 best projects, separated in 3 different categories, are then selected to take part at Game Connection Europe. On the morning of 3rd December at the Selected Projects Awards Ceremony, each of the nominees had five minutes to pitch their project in front of the publishers, distributors and investors at Game Connection Europe.
After the presentations Storm Potion was awarded the price in their category "Best Social, casual & Online".
Storm Potion is also featured in "European Startups 2013 Edition, Volume 2" which lists the 100 most promising startups within the European game industry. The list is compiled by develop-online with association with UKIE.