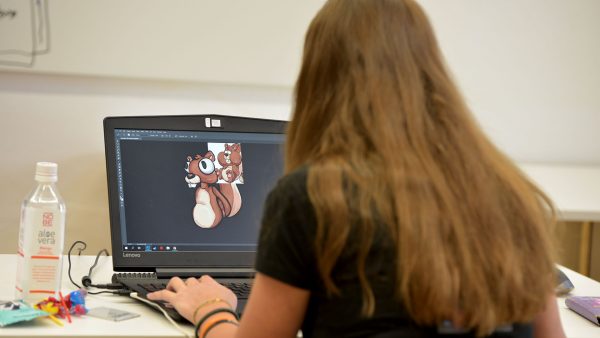 ~7 hours of development time. 85 students participating. 17 teams, 17 games delivered – that is an astounding success rate! 30 individually wrapped prices, 45 pizzas, 6 cartons of soda, 4-5kg of sweets (for much-needed energy throughout the day), 4 silo-sized thermoses of coffee and one rented minivan to taxi non-Visby students home after the awards.
Tons and tons of fun. 🙂
The one thing that needs attention for next year is how to get the 2nd and 3rd year to actually show up. Out of the 85 participants only 10 were not newcomers. All lectures had been cancelled specifically for this event and everybody were well informed ahead of time, but they decided to take a day off instead of coming in and hacking with us. Since the benefits are so great (social, technical and educational), and since we adjust the courses to make room for this anyway, we should probably consider making the first jam of the semester a mandatory event for all students.
Nominees for Best Interpretation:
— Super Sven Bros
— Fin
— Fondo And Rondo's epic Adventure
Nominees for Best Execution:
— Bone Zone
— Resurrection
— Skyrim android edition
Nominees for Most Fun
— A few more bounces
— Eggception
— Fondo and Rondo's Epic adventure
Winner Best Interpretation: Fin
Winner Best Execution: Resurrection
Winner Most Fun: Fondo and Rondo's Epic adventure