Note: this talk has been cancelled due to problems with flights!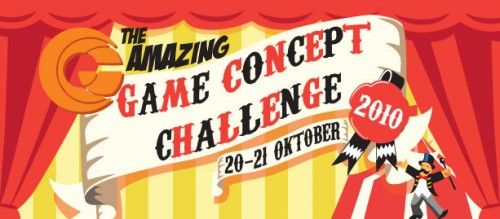 Marlene from Game Concept Challenge 2010 is coming here to present and explain the rules for this years contest… Deadline is in October.
GCC is a prestigious competition for game concept developers. GCC has now been running for 8 years. GCC has previously been opened only for students from SOFE (School of Future Entertainment) and Blekinge Tekniska Högskola, BTH. But is now opened for students studying in all areas within game development as well as graduated students, not yet working for the industry, from all over Sweden.
The winner of GCC will receive an attractive award – 500 000 SEK to develop their game concept to full prototype stage. This goes hand in hand with a developing spot at Sweden's first game incubator, GamePort. Thereafter, coaching and support will be given to professionally pitch the result to publishers. With publisher backing, getting to the next step, full-scale game production is possible.
Time: Thursday April 22, from 11:00 – 12:00 (cancelled due to flights)
Location: E31